Featured Events
---
---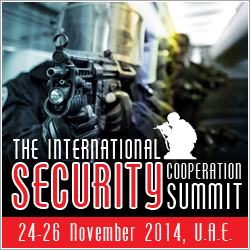 The International Security Cooperation Summit
24 – 26 November, 2014. UAE, Dubai
The International Security cooperation summit is proud to bring together ministers, police, customs, regulatory agencies, crime investigators and prosecutors from the Arab Gulf States, Latin America, Caribbean and Africa in a unique opportunity to share experiences, learn from each other and develop policy relevant strategies. The Summit is designed to enhance collaboration and increase interoperability between the domestic and international security agencies which is the need of the hour especially for the mentioned regions. The fast spreading networks of organized crime and the rise in collaboration between cartels, automatically necessitates that the security agencies from these region collaborate in their fight in detecting, curbing and mitigating security risks.
---
---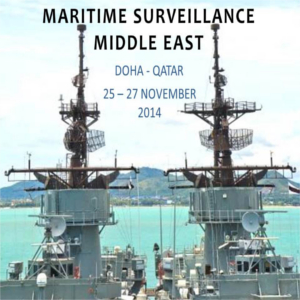 Maritime Surveillance Middle East
25 – 27 November, 2014. Doha, Qatar
Surveillance in the maritime domain is pivotal within the Middle East with high volumes cargo being passed through the Arabian Sea, Indian Ocean and Gulf of Aden. This is a key event to review the latest piracy threats to cargo ships and fisheries. To protect the key trade going through the region the surveillance of these waters is mission critical.
It is down to Naval Forces and Surveillance Teams based at the main Command to secure these waters and allow for safe passage for these important cargo ships to pass through safely. This inaugural Maritime Surveillance Middle East conference & exhibition will bring together senior Naval, Air Force, Coast Guard and Port officials to discuss the latest missions and challenges in the region. There is also a great need to share information on navigation and surveillance systems to help track the threats and the cargo ships travelling through the region.
Taking place in Doha, Qatar who are currently in the midst of building the largest Port in the region at the Port of Doha. This will be the main hub for cargo to be passed through the region, as well as being the main base for the Maritime Security operations of the Qatar Navy.
To find out more about this international event please visit: http://www.intelligence-sec.com/events/maritime-surveillance-middle-east
To register for Maritime Surveillance Middle East either:
Complete our Delegate Booking Form click here
Complete the registration online at www.intelligence-sec.com
Email us at events@intelligence-sec.com
Call us at +44(0)1582 346 706
---
---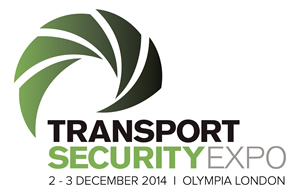 2 – 3 December, 2014. Olympia London

Secure movement of people and goods in: Aviation, Maritime, Public Transport, Secure Transportation, Supply Chain, Cyber Security, Major Events

Transport Security Expo has a unique pedigree as the major global exhibition and conference where security manufacturers, systems integrators and distributors connect in a uniquely focused environment with security buyers and policy makers for aviation, maritime, public and commercial transportation. Last year's event was the most impressive Transport Security Expo to date, breaking all previous records with 3,866* total attendees, from 88 countries. Transport Security Expo 2014 now ups the ante enormously. With an expected 4,500 visitors and 150 exhibitors the event unveils a major suite of initiatives for this market; a package of information and inspiration that make it the go-to destination this December.


Contact:
Charlotte Ashurst, Marketing Manager
Tel: +44 (0) 20 8947 9177
Email: cashurst@nineteen-events.com

For more information please see www.transec.com
---
---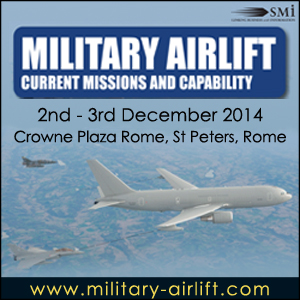 2 – 3 December, 2014. Crowne Plaza Rome – St Peter's, Rome, Italy
It is with pleasure we would like to invite you to attend the 15th annual Military Airlift conference, the largest bespoke military airlift conference in Europe.
Military Airlift 2014 will focus on ongoing missions being carried out across the world and how the correct and appropriate airlift capability is deployed and the development of new capability. There will also be an emphasis on the changing landscape of airlift with changes in multinational commands such as the EATC, the specific challenges posed by African missions including Operation Sangaris in Central Africa and much more.
NEW FOR 2014: Site visit to Pratica di Mare Airbase
Military Airlift 2014 will have the full support of the Italian Air Force Third Division, who has organised a site visit to Pratica di Mare Airbase to see the Italian Air Force Tanker KC 767 aircraft on December 4th following the main conference to which all our conference attendees are invited. Click here for more information.
There will be 2 keynote addresses from the host nation, speakers include:
Lieutenant Colonel Craig Palmer, Commanding Officer, UAS Branch Leader, 32nd Regiment Royal Artillery
Major Geraldine Montgomery, Lead UAS Staff Officer for WATCHKEEPER, HQ Army
Major Derren Smith, UAS Training and Doctrine, HQ Army
Major Andy Taylor, SO2 UAS Plans, Capability Directorate Combat Support, HQ Army
WO2 Haigh, UAS Trials and Development, HQ Army
The 2014 speaker line-up features:
André Clot, Director, EuroUSC
Daryl Ferguson, UMEX Maintenance lead, Unmanned Aerial Systems Technician, (NASC)Navmar Applied Sciences Corporation, Department of the Navy (NaVaIr 4.5x) Naval Air Systems Command
Plemon Aker (retired UsaF), Officer in charge & Mission commander, (NASC) Navmar applied sciences corporation, Department of the Navy (NaVaIr 4.5x) Naval Air Systems Command
Sean White, Assistant Chief Constable, Association of Chief Police Officers & many more
Alternatively contact James Hitchen for further details on: +44 (0) 20 7827 6054 HOW TO REGISTER Book online http://www.smi-online.co.uk/2014military-airlift9.asp Email: jhitchen@smi-online.co.uk
---
---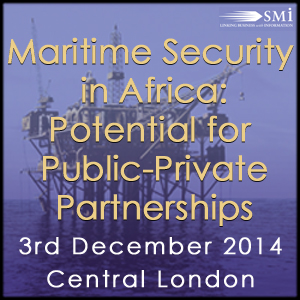 Maritime Security in Africa Potential for Public-Private Partnerships
3 December, 2014. London, United Kingdom
While piracy has drawn the media's attention, maritime security is much more all-encompassing. Africa in particular has seen many discussions about maritime security issues in recent years and various documents have been signed on the regional and continental level. Translating good intentions into practice, however, will take time. Short-term capability gaps will have to be addressed much sooner; private maritime security companies could play an important role.

This master class will provide insights into maritime security challenges in African coastal states, explain political developments and highlight two case studies. It will focus on the potential for partnerships between national governments and private maritime security companies to address capability gaps in the maritime domain.

The target audience are representatives from the private maritime security industry, regulatory and certification bodies as well as national governments and international organisations.

For more information about this event and how to register, contact James Hitchen on jhitchen@smi-online.co.uk or call +44 (0)20 7827 6054.
---
---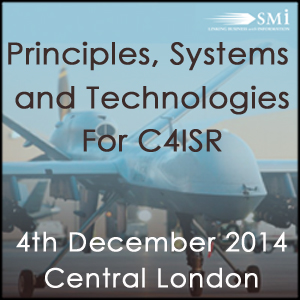 Principles, Systems and Technologies for C4ISR
4 December, 2014. London, United Kingdom
At the completion of this C4ISR Masterclasss attendees will:

• Have a deeper understanding of the operational principles and underlying technologies of modern C4ISR systems

• Have a wider understanding of the complex linkages between technology, people, process, tools, business benefit and balance of investment decisions

• Understand how making significant investment in relevant S&T can lead to more effective defence systems

• Be able to better articulate the relationships between underlying technologies and C4ISR systems

• Be able to better execute your responsibilities within the wider C4ISR arena.

This course on C4ISR should appeal to a variety of audiences including senior executives and military commanders, military staff officers, government acquisition staff, industry marketing personnel, development engineers from government and industry, and diplomatic and political staff.

The technical depth of the course will be adjusted to the backgrounds of the audience. For an audience consisting of technical staff, quantitative aspects of the subjects can be explored, while for a more general audience quantitative aspects will be downplayed.

For more information about this event and how to register, contact Chris Biyenge on cbiyenge@smi-online.co.uk or call +44 (0)20 7827 6056.
---
---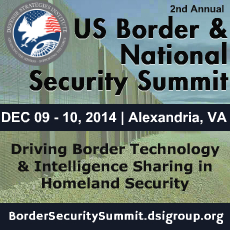 9 – 10 December, 2014. Alexandria, VA
The 2nd Annual US Border & National Security Summit is designed as an educational and training "Town Hall" forum, where thought leaders and key policy-makers across Homeland Security, Border Security, Intelligence Agencies, and law enforcement officials can come together for actionable discussions and debate.
2014 Confirmed Speakers:
Robert G. Salesses, Deputy Assistant Secretary of Defense, Homeland Defense Integration and DSCA

Peter T. Edge, Executive Associate Director, Homeland Security Investigations, U.S. Immigration and Customs Enforcement

RDML Peter J Clarke, Deputy Director, Joint Interagency Task Force South

Michael J Fisher, Chief, U.S. Border Patrol

Eric Slinn, Chief Superintendent, Drugs and Organized Crime, Royal Canadian Mounted Police

CAPT Kenneth McKown, Deputy Director, DoD Executive Agent, Maritime Domain Awareness

Jorge Garcia, Assistant Director, Intelligence Branch, Federal Bureau of Investigation

Jon McEntee, Deputy Director for the Borders and Maritime Security Division, S&T DHS

Michael A. Braun, Managing Partner, SGI Global, Former Chief of Operations, U.S. Drug Enforcement Administration
FREE FOR GOVERNMENT – Industry Rates Apply – Exhibit Opportunities Available
http://bordersecuritysummit.dsigroup.org/
---
---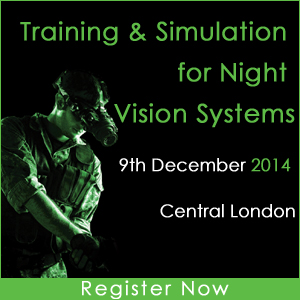 Training and Simulation for Night Vision Systems
9 December, 2014. London, United Kingdom
Night Vision operations continue to grow in importance with EASA/CAA/FAA licensing and aircraft clearances being extended into civilian air operations. The military has always had these clearances since early 1970s. Training is still generally carried out using the aircraft but with some simulation. This masterclass looks at Virtual Terrain Image Generation for Night Vision Googles (NVGs) and provides interactive high fidelity simulation and training for both air and ground operations, GLONASS, in line with announcements made in July.
Hear about the latest technology in training in Night Vision Systems
Have the opportunity to better formulate your night vision training to better your squadron's performance
Have the opportunity to raise questions of interest to you during group discussions
For more information about this event and how to register, contact Chris Biyenge on cbiyenge@smi-online.co.uk or call +44 (0)20 7827 6056.
---
---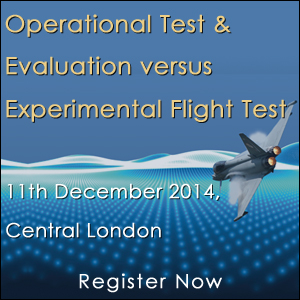 Operational Test & Evaluation versus Experimental Flight Test
9 December, 2014. London, United Kingdom
As the vast majority of flight test activity at traditional flight test centres and operational evaluation units now comprises systems test and evaluation, rather than envelope expansion testing, we examine the case for more specific training in systems procurement, evaluation, integration and testing. Full flight test training is expensive, time consuming and unnecessary for the vast majority of tasks associated with these processes; moreover, many flight test centres and operational evaluation units employ current front line pilots with the task of conducting integration test and evaluation, but without any specific task related training. We examine the potential benefits of providing bespoke training in OT&E (and DT) to personnel employed in military and commercial procurement, test and evaluation.
Gain knowledge of flight test sequences
Gain a better understanding of how OTE training can benefit design, procurement and integration processes
Gain a better understanding of how military and commercial organisations can become more efficient with in service test and integration processes
Gain knowledge of cost effective alternative solutions to your flight test and development needs
For more information about this event and how to register, contact James Hitchen on jhitchen@smi-online.co.uk or call +44 (0)20 7827 6054.
---
---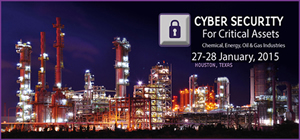 Cyber Security for Critical Assets
27-28 January, 2015. Houston, Texas
The Cyber Security for Critical Assets Summit is the fourth in a global series of summits looking at the rise of cyber-attacks on critical infrastructure. The conference will serve to provide a unique platform bringing together top corporate security professionals with process control professionals from North America. It will provide the necessary tools, insights, and methodological steps in constructing a successful and secure policy.

---
---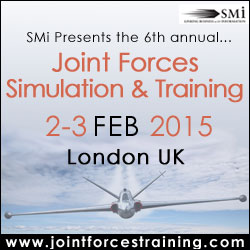 Joint Forces Simulation and Training

2-3 February, 2015. London, UK

The 6th annual conference on Joint Forces Simulation and Training, taking place on the 2nd and 3rd February, London, UK, will showcase in depth discussions on joint forces training initiatives, plus a spotlight on current training tools which allow the development of strategic alliances and knowledge transfer, such as computer games and smart devices. As militaries focus on collectively implementing innovative simulation and virtual training systems that are both cost effective and successful in the delivery of training.

The exceptional speaker line-up includes:
• Brigadier General Dzintars Roga, NATO
• Brigadier General Recep Unal, Turkish Air Force
• Wing Commander Matt J Grafton BEng RAF, RAF Waddington
• Major Roar Wold, Norwegian Army
• Captain Bjorn Persson, Swedish Armed Forces
• Colonel Andrew Cuthbert, BMATT (CZ) (Vyskov)
• Colonel Uwe L. Heilmann, NATO Joint Air Power Competence Centre
• Jonathan Read, Bohemia Interactive Simulations

Key reasons to attend:
• New for 2015 – Presentations from Estonia, Turkey and Czech Republic
• Learn how to create a warfighting capability that can rapidly react as a collective force
• Examine the impact of utilising virtual training programs in a single environment to maximize benefits and keep costs down
• Discover how future capabilities will be implemented and how military simulation & training will be affected
• Hear cutting edge presentations spotlighting operational experiences from militaries across the globe



HOW TO REGISTER
Book before 31st October to save £300
Register online at: www.jointforcestraining.com
Contact James Hitchen on: +44 (0) 20 7827 6054 or email: jhitchen@smi-online.co.uk



---
---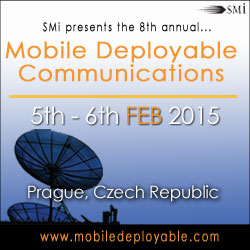 Mobile Deployable Communications
5-6 February, 2015. Prague, Czech Republic
The 8th annual conference on Mobile Deployable Communications 2015 will address the key topics of CIS networks and tactical communications, C4ISR standardisation, interoperability across the global armed forces, operational experiences and future technologies. As well as this it will discover strategies to overcome ever-present threats such as cyber-attacks and enable us to hear about the potential of information superiority in European security & defence.

The exceptional speaker line-up includes:
• Brigadier General Jan Kase, Czech Ministry of Defence
• Michael McCarthy,US Army
• Colonel Jan van de Pol, NLD Defence Materiel Organisation
• Major Aurel Sabo, Armed Forces of the Slovak Republic
• Giuseppe Curro, NATO Communications and Information Systems School
• Krasimir Yordanov, EU Military Staff
• Justin O'Neill, Comtech Systems
• Paul Hutchings, Thales

Benefits of Attending:
• Discover strategies to overcome ever-present threats such as cyber attacks
• Hear about the potential of information superiority in European security & defence
• Listen to operational case studies, allowing you to develop your communication systems
• Evaluate and discuss the US Army Mobility Project
• Hear how the challenges of SOA – based communications in the tactical domain will effect ongoing operations from the Military Communications Institute

Don't miss the chance to attend two workshops:
Workshop A: Tactical Communications Overview
Hosted by: Dr. Clayton Stewart, Visiting Professor, University College London
Workshop B: Enabling SOA in the tactical domain
Hosted by: NATO STO Group – NATO IST -118

HOW TO REGISTER
Book before 31st October to save £300
Register online at: www.mobiledeployable.com
Contact James Hitchen on: +44 (0) 20 7827 6054 or email: jhitchen@smi-online.co.uk
---
---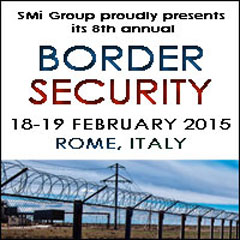 8th annual Border Security Conference
18-19 February, 2015. Crowne Plaza St Peter's Hotel & Spa, Rome, Italy
Prices: from £599
Contact: James Hitchen, defence@smiconferences.co.uk , +44 (0) 207 827 6054
This year's meeting will focus on European Border Security and current operations in the region. Event programmes includes case studies from the European nations and leading security organisations about land, port and air borders, biometrics as part of border control and much more. These topics will be addressed by a wide range of recognized and respected speakers from Italy, UK, Germany, Austria, Spain, Poland, Ukraine, Belgium, France and many more.

The key areas of discussion will be:
• Presentation concerning UAVs used on the US-Mexico border and the potential for space assets being a part of your border security.
• Case studies on successful system implementations from both Europe and America.
• A wide range of highly respected speakers talking about diverse and relevant issues.
• Hear relevant information from reputable organisations combatting national and international security issues at borders
• Discover solutions to critical border security issues, such as trafficking and irregular migration
• Network and learn from key opinion leaders from the Border Security industry
• Evaluate the developments of modern technology designed to improve border efficiency and security
Speakers will include:
Adriano Baptista, Head of Operations Division, EU Satellite Centre
Bernhard Strobl, Project Coordinator MobilePass, European Union
Chris Woodroofe, Head of Security and Business Continuity, Gatwick Airport (L G W)
Daniel Cuesta Canterero, Project Coordinator ABC4EU, european union
Danielle Sharp, Border Force Lead, Gatwick Airport (L G W)
Javier Quesada, Head of Risk Analysis Unit, Frontex
John Vine, Independent Chief Inspector of Borders and Immigration
Krum Garkov, Executive Director, EU lisa, EU-lisa
Laurens Jolles, Regional Representative for Southern Europe, UNHCR Rome at UNHCR
UNHCR
Neil Hall, AFNI, Assistant Commissioner (Retired)
Peter Waldbauer-Hable , Criminal Police Department
Petya Nesterova, Secretariat of the Council of Europe Convention on Action against Trafficking in Human Beings, Council Of Europe
Roberto Mugavero, Faculty of Engineering Professor, University of Rome
Sjaak de Koning, Sniffles project, European Commission
Ulrich Weynell, Head of ISN Security Technology, International Security Network
For more information, please go to http://www.smi-online.co.uk/2015border-security24.asp
Alternatively, contact: James Hitchen, defence@smiconferences.co.uk, +44 (0) 207 827 6054
---
---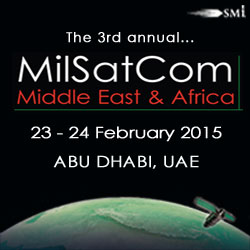 MilSatCom Middle East & Africa
23-24 February, 2015. Abu Dhabi, UAE
Join SMi at the 3rd annual MilSatCom Middle East & Africa conference, taking place in Abu Dhabi for the first time after having been highly recommended by our strategic partners.
The must-attend two day conference will boast a tailored programme based on current issues across MilSatCom covered by a series of international speakers. In addition to having representatives from the Middle East, the conference will have African representation too as we explore the challenges of using SatCom across difficult terrain. We will also be hearing from nations outside the region sharing their experiences as end-users and the latest technologies in the SatCom industry.

Event highlights include:
3 industry-leading keynote addresses:
Colonel Atogeba Alobawone, Director Communication, Directorate of Defence Communication and Information Systems, Ghana Armed forces
Colonel Kattala, Tanzania People's Defence Forces
Colonel Thabo Ntoni, Senior Staff Officer Product Systems Management of the Command and Management Information Systems Division, South African National Defence Force (SANDF)*
An exceptional speaker line-up featuring:
Saeed Al Mansoori, Senior Engineer, Emirates Institution for Advanced Science and Technology (EIAST)
Yahaya, Isah Akor, Legal Adviser, National Space Research and Development Agency
Her Excellency Mrs Nicole Bintner-Bakshian, Ambassador of the Grand Duchy of Luxembourg in the UAE
Maria Mateo Iborra, Project Manager, Ground Segment Solutions, SES
Dr Ayman Ahmed,Satellite System Engineer, National Authority for Remote Sensing and Space
Laith Hamad, Director of Middle East and North Africa, Access Partnership
Speaker name to be Confirmed, NigComSat
Khalid Al Awadhi, Manager Space Services, Telecommunications Regulatory Authority
HOW TO REGISTER
Book before 31st October to receive £300 discount
Register online at: www.milsatcom-mea.com
Contact James Hitchen on: +44 (0) 20 7827 6054 or email: jhitchen@smi-online.co.uk
---
---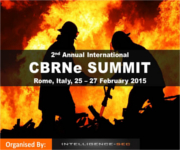 25-27 February, 2015. Rome, Italy
Our 2nd annual CBRNe Summit will provide attendees with unrivalled access to international first responders from the Armed Forces, Emergency Services and Law Enforcement Agencies.

Many CBRNe stakeholders are well drilled when it comes to countermeasures and decontamination response to a Chemical, Radiological, Nuclear or Explosive attack. However, if a Biological attack was to happen at a major event or international travel hub the response is much more complex and sophisticated as each biological attack is different and can be spread in many different forms and speed.

CBRNe Summit 2015 will have a key focus on biological outbreaks/terrorism and discuss the best and most appropriate way to address these types of attacks.

There will also be case study presentations from many military and civil organisations discussing their first responder techniques to any CBRNe attack, Threat Intelligence of a CBRNe threat, International Cooperation, Medical Intelligence, CBRNe Forensics and Countering-IEDs.

Our 2015 event is officially supported by the NATO JCBRN Defence Centre of Excellence, NATO EOD Centre of Excellence, Observatory on Security and CBRNe Defence (OSDIFE), University of Rome "Tor Vergata" and the University of the Republic of San Marino.
Highlights
2 day conference with 30+ high level international speakers
Live CBRNe Capability Demonstration
Official Government Support
Exhibition with 15-20 companies showcasing their CBRNe countermeasures
150+ attendees
Our 2014 CBRNe Summit attracted 140+ attendees from across the globe and we expect this number to continue to grow for our 2015 event.

To Register
There are three easy ways to register your place onto our CBRNe Summit
---
---

10 – 12 March, 2015. Pak-China Friendship Centre, Islamabad, Pakistan
Safe Secure Pakistan 2015 is the only premium b2b exhibition of Pakistan which provides an excellent opportunity for international safety & security equipment manufacturers to reap the benefits from this potential market. Over the years, the event has reinforced its position as a one stop solution for the regional Safety & Security industry with optimum networking. SAFE SECURE PAKISTAN 2015 will focus to attract key industry stakeholders from all across the world to showcase latest technology, innovations and advancement of internal security, fire fighting, policing, emergency & rescue, transport safety.
Safe Secure Pakistan has successfully concluded its 10 YEARS of existence. Since its inception, the show has been facilitating its participants to explore the potential market of Karachi. Continuing its legacy of serving the key industry players, Safe Secure Pakistan will again open avenue for its exhibitors offering a platform in an UNEXPLORED MARKET of Pakistan. The exhibition is attended by over 5,000 business professionals from across Pakistan.
---
---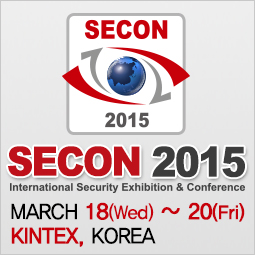 SECON (International Security Exhibition & Conference) 2015
18 – 20 March, 2015. KINTEX, Republic of Korea
SECON 2015 is Asia's Leading Exhibition that Covers Everything about Security.

SECON 2015 is Korea's number one Security Exhibition featuring over 450 exhibitors and 900 exhibition booths in one place in just 3 days. SECON 2015 is where 45,000 visitors such as manufacturers, dealers/installers, system integrators, and corporate end-users of security products and services from around the world gather to connect with the security industry.

1. An All-in-one Event for both IT and Physical Security
International Security Exhibition and Conference(SECON 2015) is a security exhibition which covers all security-related equipments and systems. You can find all sorts of safety and protection solutions, from the cutting-edge IT solutions, video security systems, biometric systems, access controls through homeland security and disaster response solutions to traffic safety controls, for each individual and the whole society.

2. Co-hosted by Gov't Offices, Institutions, Organizations and Companies
About every security-related organization from various fields and of different nature is not only participating in the exhibition but also co-hosting it to found a common ground and yearly festival for security experts.

3. A Contributor to the Security Industry and Market Vitalizer
Users get to experience up-to-date security technologies, which heightens the possibility of actual purchase. Such activities, from mere experiencing to purchase, add up to the economic vitality and better national competence.

4. The History of Korea's Security Industry Itself
SECON 2015, formerly known as Security World Expo, has been the only one security-devoted exhibition in Korea since 2001. Having been a close observer and trend setter of the industry, the history of the exhibition itself equals that of the whole industry.

5. Supervised by Security World and Boannews
SECON 2015 is staffed with the members of Security World, an 18-year-old security magazine, and Boannews, a 10-year-old online infosec news feeder. No wonder it is filled with overflowing contents and expertise.
For more Information: www.seconexpo.com/2015/eng/main/main.asp
Contact: +82- 70-5031-5309 / secon@boannews.com
---
---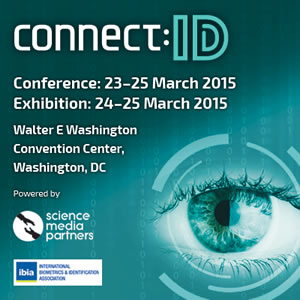 Connect:ID – An Exploration of Physical & Digital Identity in the 21st Century
23 – 25 March, 2015. Washington, DC, U.S.A
Science Media Partners Ltd and the International Biometrics & Identification Association (IBIA) will power the visionary, international conference and exhibition – connect:ID – that focuses on all aspects of personal identity and the opportunities for its management in both the physical and digital worlds.

Taking place on March 23-25, 2015, in the heart of Washington, DC, connect:ID will unite solutions adopters and stakeholders from the four corners of the globe and will explore the development and fusion of multiple advanced identity technologies – including biometrics, secure credentials and digital identity systems.

Contact: Janine Bill, Exhibition Sales & Sponsorship Manager at Tel No: +44 (0) 1189 843209 or by email at: j.bill@sciencemediapartners.com. www.connectidexpo.com
---
---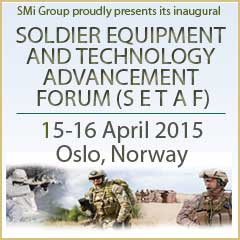 Soldier Equipment and Technology Advancement Forum – SETAF
15 – 16 April, 2015. Scandic Solli Hotel, Oslo, Norway
SETAF Norway 2015 is a meeting for the soldier modernisation community that is designed around a series of focused discussion groups run by co-chairs who are selected experts on vital subject matter. With no PowerPoint presentations, the SETAF meeting will dedicate the precious time of its participants to in-depth learning, networking and discussions, making it a complementary part of the soldier modernisation communities' annual training and development programme.
5 reasons you should attend SETAF Norway 2015
No attendees, only participants. SETAF is an event where everyone gets involved in technical discussions
Speakers and participants confirmed from soldier system experts from Norway, Sweden, Finland, UK, US, Canada, Austria, Germany, Poland, Romania and the Netherlands
Hear direct operational feedback from soldier systems tested in theatre and how this real life experience is redesigning the next phase of national programmes
Real solutions uncovered in the SETAF exhibition zone: the very latest technologies will be showcased to help advance the next generation of soldier system
Take advantage of over 20 hours of informal networking-more than at any other soldier system meeting in 2015!
Expert Leaders and Participants include:
Brigadier Asle Johan Kjeldsberg, Former Quartermaster General, Norwegian Defence Staff
Rune Lausand, Chief Scientist, FFI, NORMANS, NORWAY
Colonel Johannes Bogner, Head of Project Team, Soldat de Zukunft, Austria MoD
Lieutenant Colonel Pawel Sweklej, Project Manager, Soldier System TYTAN, General Command of the Polish Armed Forces
Lieutenant Colonel Tiberius Tomoiaga, Military Equipment and Technological Research Agency – METRA, Romania
Major Jonathan Herbert, Project Director Integrated Soldier System, Canadian Department of National Defence
Lieutenant Colonel (Ret.) Christopher Woodburn, Infantry Weapons and Optics, Maneuver Branch, Fires and maneuver Integration Division, United States Marine Corps
Ross Jones, Programme Leader, Dismounted Soldier Systems Programme & Delivery Directorate, DSTL
Darren Browning, NATO LCG DSS / Power Group Chairman, DSTL, UK
Steven Savage, Research Director, Division of Sensors & EW Systems, FOI, Swedish Defence Research Agency
Ed Andrukaitis, Project Manager, Advanced Electrical Power Sources, Defence R&D Canada, Department of National Defence
Dr. Adelbert Bronkhorst, Principal Scientist, TNO Netherlands
Col Richard Hansen (Retd), Former Programme Manager, Soldier Warrior, PEO Soldier, US Army (chairman of the SETAF Steering committee)
Magnus Lifgren, Project Manager Soldier System, MARKUS, FMV, SWEDEN
John Foley, Technical Director, FIST, THALES UK
Mr Olaf Aul, Chief Technical Leader, IdZ -ES, Rheinmetall Defence Electronics
Plus, don't miss pre-conference Winter Warfare Soldier Equipment Briefings Day (08.30 – 15.00, 14 April, Scandic Solli Hotel) and the post-conference SETAF Programme Acquisition and Integrated Masterclass (14.00-17.00, 16 April, Scandic Solli Hotel. Free for Military/Government and Public sector).

For more information please contact Adam Keevash, +44 (0) 207 827 6002, e-mail: defence@smiconferences.co.uk Event website: http://www.smi-online.co.uk/2015setaf21.asp
---
---

21 – 24 April, 2015. Manila, Philippines
Cybercrimes are continuing to increase across the world and still many governments are still struggling to identify the threat until it is too late. Cyber Intelligence Asia is now in its third year and will provide attendees unrivalled opportunities to meet with the regions senior government officials who deal with cyber security.

The regions computer network infrastructures are becoming more sophisticated but with this become more vulnerabilities and avenues for cyber criminals to breach through the security firewalls of government computer networks.

Our 2015 event will be taking place in Manila, Philippines where the government have been working efficiently to create a strong and secure computer network system. This event will provide you unrivalled opportunities to meet with leading Philippine Government officials who are improving their computer network systems from cyber threats.

Cyber Intelligence Asia 2015 will also focus on the following topics: Combating cybercrimes in the region against government computer networks, regional cooperation on cyber security, open source security, threat intelligence and identifying vulnerabilities, protecting government infrastructures and internet security.

For more information about our Cyber Intelligence Asia conference & exhibition please visit http://www.intelligence-sec.com/events/cyber-intelligence-asia-2015

To participate at our 3rd Cyber Intelligence Asia event please contact us at events@intelligence-sec.com or call us at +44(0)1582 346 706.
---
---

29 April – 1 May, 2015. Washington, DC, U.S.A
The leading international The Non-Conventional Threat CBRNe event series is finally making its debut in the United States of America. NCT CBRNe USA 2015 will take place 29 April – 1 May 2015 in Washington, DC, providing a forum for armed forces, government agencies, civil first responders and the industry to discuss crucial challenges of CBRNe.
NTC is the #1 CBRNe event series in the world, globally established and known as prime regional CBRNe summits in Southeast Asia, Europe, and the Middle East. For the first time the world's most prestigious CBRNe event will be hosted in the USA. With its well-established experience and expertise in Europe, the Middle East and Asia, the NCT event series constitutes the perfect forum to gather relevant experts on CBRNe matters. Its high-ranking speakers, high-class venues, and outstanding networking opportunities make NCT CBRNe USA an event not be missed in 2015.
The conference will include high-level speakers and governmental delegations from all over the USA.
Topics of discussion will include an American perspective on the requirements of international CBRN defense, CBRN operations in a military environment, threat mitigation and decontamination, international threat reduction, critical infrastructure and urban security – challenges for CBRN detection, nuclear and radiation monitoring and surveillance, mass diagnosis and forensics, as well as CBRN preparedness and protection.
NCT CBRNE USA 2015 HIGHLIGHTS
2-day conference with high-level speakers and up to 500 attendees from all over the Americas, Asia, and Europe
Live CBRN demonstration on day 1
Vibrant exhibition showcasing the state of the art technology and equipment
Networking reception
THE USA AND CBRNE
The USA are without a doubt the world's leading nation for CBRNe related innovations, solutions, and approaches. In the face of relentless terrorist threats, CBRNe matters remain a focal point in the arena of homeland security. Through several government agencies such as DTRA and BARDA, the US is constantly upgrading its CBRN defense capabilities and preparedness for mass casualty incidents. Consequently, this leads to the necessity of sharing best practices, raising awareness of persisting challenges, and getting the most novel solutions and approaches out there.
---
---

10 – 12 May, 2015. Dhahran International Exhibition Centre, Dammam, Saudi Arabia
Saudi Safety & Security (SSS) Forum annually attracts the entire industry in the Eastern Province of Saudi Arabia, the industrial hub for the Middle East region. Launched in 2011, SSS has combined an international exhibition and strategic conference to serve this hugely important industry for the Middle East.

Saudi Safety & Security 2015 is officially endorsed by Asis Chapter 72, the global association for security professionals.

This event brings together leading companies from all around the globe. They all have premier expertise in the safety, security and fire prevention and will test in a live environment the products, services and technologies that will shape the future of the industry.

Vetted by a range of senior level industry professionals, including previous participants, SSS 2014 received exceptional feedback regarding its content in terms of its value to the wider community and general public and SSS 2015 looks to build on this.

In parallel the international exhibition brings together leading companies from all around the globe and with premier expertise in the safety, security and fire prevention department to test in a live environment the products, services and technologies that will shape the future of the industry.
---
---