Featured Events
---
---
Military Space Situational Awareness
18 – 19 April, 2016. London, UK
Military Space Situational Awareness will bring together military space users and private industry specialists from around the world to discuss the challenges of gathering information in space and how they can be overcome through intimate cooperation and research and development.
The speaker line-up features:
Brigadier General Carlos de Salas, Head of C4ISR & Space Programs, Spanish MoD
Colonel Thomas James, Commanding Officer, 1st Space Brigade, US Army Forces Strategic Command
Colonel Franck Schrottenloher, Commander, Environmental Control Office, French Joint Space Command, DGA
Colonel Pierro Serra, Chief of Air and Space Policy, Italian Air Force
Lieutenant Colonel Jaime Sanchez Mayorga, Espace Unit/ C4ISR Area, Spanish MoD
Colonel Helcio Vieira Junior, Commander Space Operations Centre, Brazilian Armed Forces
Colonel Larry Gunn, Program Manager, DARPA USA
Dr Eva Bernhardsdotter, Head of Space Programs, FMV (Swedish Defence Material Administration)
Paul Andrus, Instructor National Security Space Institute, Air University
Professor Sa'id Moteshar, Director, London Institute of Space Policy and Law
Benefits of attending
Gain a unique focus on space situational awareness as the centre of securing current and future space operations
Discuss emerging technologies and operational approaches to SSA as militaries continue to learn and develop their capabilities
Understand how emerging space nations are striving to enhance national security in the Space Domain
Hear and network with experts from major national Armed Forces operating in Space with dedicated SSA roles
HOW TO REGISTER
Book before 29th JAN to save £200
Book before 29th FEB to save £100
Register online at: www.military-space.com/hsrc
Contact James Hitchen on: +44 (0) 20 7827 6054 or email jhitchen@smi-online.co.uk
---
---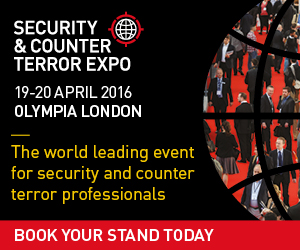 Security and Counter Terror Expo
19 – 20 April 2016, Olympia, London, UK
Security & Counter Terror Expo is the event for any professional tasked with protecting assets, business, people and nations from terrorism. It brings over 9000 attendees from across the globe together to see the latest technology, hear about the latest developments, share best practice and ensure that their threat mitigation strategies are effective.

The free-to-attend exhibition features over 300 leading suppliers, many of whom are showcasing some of the most technologically advanced solutions in preventing terrorism. Running alongside the exhibition are several free-to-attend conferences and seminar areas.

A high-level strategic paid-for conference also sits alongside SCTX, attracting hundreds of senior security, police, government and military professionals. Thought-leading speakers present on some of the most pressing issues we are currently facing.

Registration is now live on the event website – click here
---
---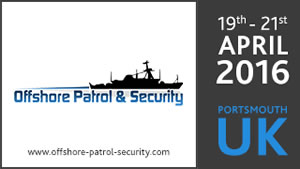 19 – 21 April 2016, Marriott, Portsmouth, UK
Over recent years there has been a consistent evolution of threats being faced by navies and coast guards globally. The volume and variety of missions, whether nationally or internationally focused, has placed an increased emphasis on having a greater number of multi-mission capable platforms with affordable technological advancements.

Offshore Patrol Security provides the naval and coast guard community with the unique opportunity to gain a clear understanding of future requirements and capabilities for multirole platforms.

Offshore Patrol Security will act as the international hub for the naval community and provide an in-depth analysis of emerging markets, future requirements and industry capabilities.

Key Focus Areas
Destroyers, Frigates and OPVs
ISTAR and Combat Information Systems
Coastal Surveillance and Reconnaissance
Freedom of Manoeuvre (MCM and ASW)
System Automation and Lean Manning
Weapon Systems and Survivability
Unmanned Systems
---
---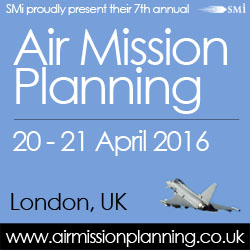 20 – 21 April 2016, London, UK
Building on the successes of our previous Air Mission Planning meetings, next year's event will bring together those at the forefront of the domain, ranging from leading operators, system integrators, technical engineers, chief scientists and the leading industry providers. Air Mission Planning 2016 will explore the strategies and technologies required to develop next generation capability in this vital area.

Air Mission Planning 2016 line-up includes:
UK Ministry of Defence
Royal Air Force, UK
French Air Force
U.S. Air Force, United States
Netherlands Aerospace Centre
NATO
BAE Systems, UK
Saab, Sweden
NATO
Task Team 7 Defence Geographic Centre
RAF, UK
Benefits of attending:
Deliberate the requirements of the contemporary operational environment
Develop advanced strategies for the planning process
Explore Interoperability for coalition operations and joint fires
Hear the very latest technological developments from research and industry, that are enhancing mission support, reducing workload and improving combat effectiveness
Early bird places are strictly limited so register by 18th December to save £400.
To register visit the event website at www.airmissionplanning.co.uk/homelandsecurityresearch or contact Guy Hippisley Cox on +44 (0) 207 827 6197 or email to ghippisleycox@smi-online.co.uk
---
---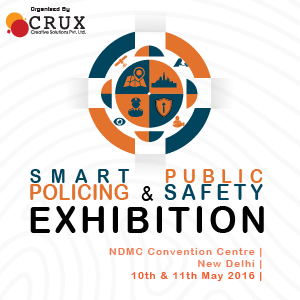 Smart Policing & Public Safety Exhibition
10 – 11 May 2016, NDMC Convention Centre, New Delhi
Smart Policing & Public Safety Exhibition is an exciting 2-day marketplace featuring state-of-the-art security and law enforcement products, technologies, and services. SPPS is scheduled for 10th & 11th of May 2016 at NDMC Convention Centre, New Delhi by Crux Creative Solutions Pvt. Ltd.

Cities across the world have always faced challenges in their functioning and operations. With the increasing complexity of IT infrastructure, applications and networks, the challenges have risen far and beyond. Securing these cities is an increasingly formidable task.

Several findings reveal that effective policing requires a tightly focused, collaborative approach that is measurable; based on sound, detailed analysis; and includes policies and procedures that promote and support accountability.

Cities need to address the challenges using S.M.A.R.T. police force, which can prevent accidents, emergencies as well as crime. Smart police is a modern police that can relate to the citizens of a smart city and can also act efficiently using IT enablement. Smart police should be capable of protecting the city's physical and IT infrastructure. Minimum response time is expected from smart police in case of an emergency. The police also need to make efforts to recover the city from any major incident. In order to help citizens in all aspects, the police need to be smart and agile.

The goal of "Smart Policing and Public Safety Expo" is to identify tools, technologies, and techniques as law enforcement pursues the next generation of policing.

The expo will bring together Chiefs of Police, Head Crime Analysts, and Senior Ranking Law Enforcement Personnel, public safety officers from across the country to explore advancements in smart policing initiatives and modern technology adoption that will be critical in ensuring the safety of our police and the people they protect.

If your job is to protect our borders, towns, cities, public places and government institutions, then "Smart Policing and Public Safety Expo" has all the solutions available for you to research and source. The event will bring together solution providers for securing cities, municipalities, and infrastructure.
"Smart Policing and Public Safety Expo" is the only trade show in India showcasing the latest products and services for security and law enforcement professionals.

For more details log into: http://www.smartpolicingindia.com/index.php
---
---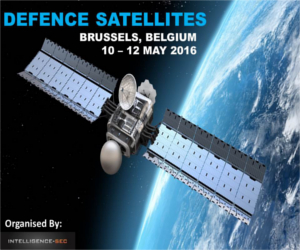 10 – 12 May 2016, Brussels, Belgium
With an increase in the use of satellites being used by the armed forces to support combat operations and intelligence missions overseas Defence Satellites will provide you with an in-depth view of European Space capabilities.
With many military budgets being cut it is becoming tougher for nations to support allies in overseas missions. Many governments support military satellite imagery and surveillance operations to assist allies in combat missions overseas. This is a large shift in previous support militaries used to do as the cost to too high to send troops on the ground and provide air support. Military Satellites are now the first option many governments offer. With this shift there is a greater need for nations to have the most efficient space capabilities and security.
Our inaugural Defence Satellites conference and exhibition will also discuss how leading European Agencies are advising and supporting EU Space Programs and Missions. With military budgets being stretched to the limit there is now more collaborations taking place in space programs, which will be discussed with a focus on the smaller European nations who are working together to build their space programs and capabilities.
With more satellites in orbit many European agencies have to monitor national satellites from colliding, meaning situational awareness is a pivotal part when launching new satellites into orbit.
To take part in our international Defence Satellites event either as a speaker, sponsor, exhibitor or delegate please email us at events@intelligence-sec.com or call us on +44(0)1582 346 706.
---
---

Data Risk Management in Financial Services
10 May, 2016. London Stock Exchange
The 4th annual edition of the Data Risk Management in Financial Services, 10th of May 2016, at the London Stock Exchange brings CISO's and security experts together to debate the threats to data security in the Financial Services sector both internal and external. The summit is organised under The Chatham House Rule, offering a safe and secure environment in order to encourage openness and the sharing of information.
The summit, ranked by the FSI sector as a top FS industry event, will be once again chaired by Don Randall MBE, Cyber Ambassador (former Head of Security), Bank of England, and keynoted The Baroness Neville- Jones, DCMG, PC.
WHY ATTEND?
Learn about the latest regulatory and legislative changes
Discuss Best Practices in FS Data risk assessment and management as well as advanced security models
Learn about the latest solutions and tools in Data Protection
Hear of the new risks in fraud and malicious incidents and discuss the latest tactics and tools for cybercrime prevention
Attend and participate in specially designed DRMF Master classes for enhancing advanced risk management and protection against internal or external threats
KEY THEMES INCLUDE:
Data Risk Management in Financial Services: Existing and Future Challenges
Enhancing Cooperation: Collecting and Sharing Advanced and Detailed Threat Intelligence with Law Enforcement Agencies
Managing Risk, Integrity and Security – Identifying Key Operational Vulnerabilities
The Miracle of Solving All Your Security Issues
Contact George Yankov for more information: +44 (0) 207 352 4356 / george@drmfsummit.com
---
---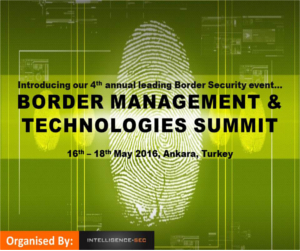 Border Management & Technologies Summit
16 – 18 May, 2016. Ankara, Turkey
Now in its 4th year we are pleased to announce that our Border Management & Technologies Summit is heading to Ankara for the first time. The event will allow you to analyse the latest migration issues being faced in Europe and Turkey's southern border.
There is an argument that the European Union needs to evaluate and review the Schengen Agreement and the free border movement within the EU. It is becoming harder for governments to monitor each migrant and refugee crossing through their borders and identity management is now a critical tool that many governments are looking into improving.
In Eastern Europe many nations are building up their Integrated Border Management (IBM) systems to a similar level to Western European nations. Border Management & Technologies Summit will review where individual countries are with their IBM strategies and their current roadmap.
Our 2016 event will discuss the importance of international cooperation in combating organised crimes across borders and resolving the migrant crisis in Eastern Europe focusing on land borders and the Mediterranean Sea.
You will have the chance to meet with government officials from Turkey, Hungary, Croatia, Kosovo, Albania, Romania, Bulgaria, Georgia and many more
To take part in our international event either as a speaker, sponsor, exhibitor or as a delegate please contact us at events@intelligence-sec.com or call us on +44 (0)1582 346 706
---
---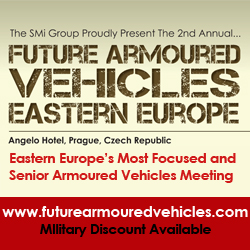 Future Armoured Vehicles Eastern Europe
17 – 18 May, 2016. Prague, Czech Republic
Due to the huge success of our inaugural Future Armoured Vehicles Eastern Europe conference in Prague, June 2015, we are delighted to announce the dates of our 2016 event. The conference will once again be in Prague and will take place on the 6th and 7th of June.
The participants of Future Armoured Vehicles Eastern Europe 2016 will cover the whole value chain of the armoured vehicle equipment market. The speakers and invited participants will be carefully selected to bring together those with active requirements for armoured vehicles and will ensure that as well as military leaders, the OEMS and prime contractors participate. We will also make sure that the very latest technology innovators will be present to share their ground breaking equipment with a captive audience all looking to advance their combat vehicle programmes.
Benefits of Attending:
Launch new products or services at AVTAF and give your company the opportunity to
Educate the market on your company's capability and make the business case for how they can solve your potential customers challenges and requirements
Build your brand so your solutions are front of mind when your prospects are putting potential solution providers on their short list
Meet and network with active buyers while there is still a chance to influence their purchase decision
Generate new leads through meeting new prospects from a variety of new countries and programmes
Learn how to do business in Eastern Europe from procurement and high level military decision makers
REGISTER BY 29 FEBRUARY AND SAVE £400!
REGISTER BY 31 MARCH AND SAVE £200!
For more information and to register, please visit www.futurearmouredvehicles.com
---
---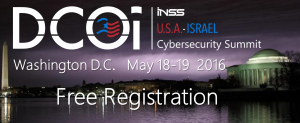 18 – 19 May, 2016. Washington D.C.
DCOI, a cybersecurity conference & exhibition is an effort of the State of Israel, led by the Institute for National Security Studies (INSS)

DCOI 2016 will showcase Israel as the Cyber-Nation, and present Israel's best technological and creative skills, as well as the Israeli industry with some of the most innovative entrepreneurs in the world.

Other than panels and exhibition, the focus at DCOI 2016 will be on enhancing Israel-U.S.A. business relations and technology cooperation through pre-planned one-on-one meetings that will be held between American and Israeli technology experts, business leaders and entrepreneurs.

The pre-planned meetings will be conducted in collaboration with the Trade Mission, Embassy of Israel in Washington D.C. For meeting request please contact Mr. Gil Sela: gil.sela@consanet.com

Be part of this important CYBERSECURITY summit that will be held in Washington D.C. JOIN THE CONVERSATION – MEET THE EXPERTS – REGISTRATION IS FREE – SPACE IS LIMITED!

Visit our web-site for more details: www.dcoi-conference.org
---
---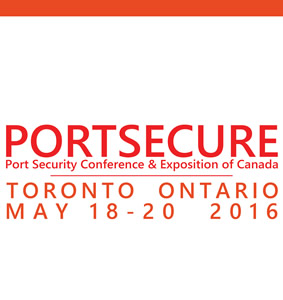 Port Security Conference & Expo (PORTSECURE)
18 – 20 May, 2016. Toronto, Ontario
The Port Security Conference & Expo (PORTSECURE), provides seaport security officials with current information in the key areas of technology, human resources, regulations, and best practices for maximizing the effectiveness of security operations.
The conference is a forum for professional development, technical education and practical discussion of how to effectively implement security and prepare resilient communities, ready to respond to and recover from unplanned events.
The Port Security Conference& Expo (PORTSECURE) will take place on May 18-20, 2016, in Toronto, Ontario.
---
---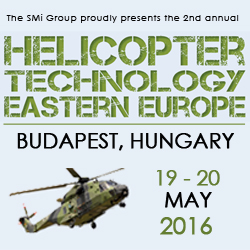 2nd Annual Helicopter Technology Eastern Europe Conference
19 – 20 May, 2016. Budapest, Hungary
Helicopter Technology Eastern Europe 2016 returns for a second successful year, this time to Budapest Hungary in May 2016.
Last year's inaugural event was recognized for excellence by many leading defence forces in both central and Eastern Europe and hosted more senior heads of Air Force and Helicopter Commands than any other event in Europe.
As Central and Eastern Europe continue to be a key focus for defence equipment upgrades, the rotary fleet remains a key asset in both domestic and international military operations and therefore a focused conference is essential to ensure continued advancement of capability, equipment and joint interoperability.
The speaker line-up features:
Major General Richard Felton Commander, Joint Helicopter Command, UK MoD
Major General William Gayler, Deputy Commanding General, US Army Europe
Major General Pistriuha Valentyn, Chief of Army Aviation, Ukraine Armed Forces
Major General Antonio Bettelli, Commander Italian Army Aviation, Italian Armed Forces
Brigadier General Miroslav Korba, Commander, Slovak Air Force
Colonel Jiri Vavra, Head of the Air Force Development Department, GS CZE
Colonel Steen Ulrich, Head of Helicopter Wing, Royal Danish Air Force
Colonel Peder Söderström, Chief of the Swedish Helicopter Wing, Swedish Air Force
Colonel Harold Boekholt, Head of Helicopter Branch, Royal Netherlands Airforce
Colonel Domenico Fanelli, Project Manager, EPRC
Major Igor Lanisnik , Commander of 151, Helicopter Squadron, Slovenian Air Force
Cyril Goutard, Tiger Programme Manager, Tiger Programme Division, OCCAR-EA
Major General (Retd) Dimitrios Petridis, Aviation Support Programme Manager, NSPA
Mr Andy Gray, Helicopter Programme Manager, European Defence Agency
Major General Bohuslav Dvorak, Former Deputy Chief of the General Staff, Czech Armed Forces (Event Chairman)
2016 Event Highlights
NEW LOCATION – Budapest, Hungary
Senior Briefings from Heads of Air Force, Helicopter Programmes and Rotary Modernisation Projects
15 High Ranking Military Helicopter Expert Briefings
Real Solutions presented and offered within the exhibition area
The only regionally dedicated military helicopter conference in 2016
HOW TO REGISTER
Special rates available to government and military representatives.
Register online at: www.helicopters-easterneurope.com/hsrc
Contact Paul Deller on +44 (0) 20 7827 6194 or email pdeller@smi-online.co.uk
---
---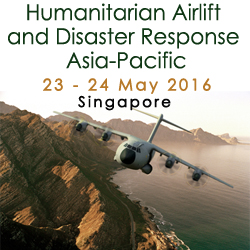 Humanitarian Airlift and Disaster Response Asia-Pacific
23 – 24 May, 2016. Singapore
SMi's Humanitarian Airlift and Disaster Response Asia-Pacific conference will provide updates on capabilities and requirements from national militaries for humanitarian operations, detailing how civil-military cooperation is enhancing the NGO response to regional humanitarian disasters. Furthermore, the two-day programme will also address what is being done to overcome the key challenges of humanitarian logistics and what role innovative technologies have to play in enhancing the disaster response. These topics will be addressed by military speakers, civil-military coordinators, regional logistic experts and disaster response organisations, therefore bringing together all key regional stakeholders for disaster response exercises.
---
---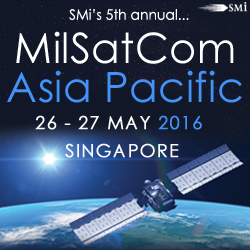 26 – 27 May, 2016. Singapore
SMi Group are delighted to announce the 6th annual MilSatCom Asia-Pacific, which convenes in Singapore on 26th-27th May 2016. This year's conference will provide national updates on space and MilSatCom programmes and how the development of these programmes is satisfying current critical regional requirements.
Space is becoming more apart of modern and political warfare and the current climate is rapidly evolving in Asia-Pacific. Japan have recently changed their overall defence policy and space will be a key component for national security and the likes of Malaysia and India are developing their national space programmes. In this backdrop, MilSatCom Asia-Pacific will prove to be a critical conference that will allow for greater regional collaboration to both combat external threats but also enhance disaster response with effective use of regional space assets.
Benefits of Attending:
Meet and network with the Singapore Armed Forces
Hear the latest developments in national MilSatCom and space programmes
Learn how the US Armed Forces are optimising space assets in disaster response and ensuring a strategic advantage
Discuss current allied partnerships and how these can be developed to maximise common goals and initiatives
REGISTER BY 29 FEBRUARY AND SAVE $800!
REGISTER BY 31 MARCH AND SAVE $400!
For more information and to register, please visit www.milsatcomasia.com
---
---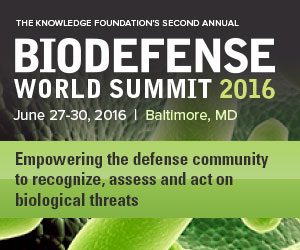 27 – 30 May, June. Baltimore, MD
The Knowledge Foundation's Second Annual Biodefense World Summit brings together leaders from government, academia, and industry for compelling discussions and comprehensive coverage on pathogen detection, sample prep technologies, point-of-care, and biosurveillance. Across the four-track event, attendees can expect exceptional networking opportunities in the exhibit hall, across panel discussions, and shared case studies with members of the biodefense community from technology providers to policy makers. The 2015 summit saw more than 400 participants from 21 countries. Keynote presenters for 2016 include:
Aaron M. Firoved, Ph.D., Director, National Biosurveillance Integration Center, U.S. Department of Homeland Security
Peter Gerner-Smidt, M.D., DMS, Chief, Enteric Disease Laboratory Branch, Division of Foodborne, Waterborne and Environmental Diseases, United States Centers for Disease Control (CDC)
Timothy D. Minogue, Ph.D., Chief, Molecular Diagnostics Department, Division of Diagnostic Systems, U.S. Army Medical Research Institute of Infectious Diseases (USAMRIID)
Lt. Col. Kurt Schaecher, Ph.D., Deputy Director, Division of Medicine, USAMRID, U.S. Army Medical Research Institute of Infectious Diseases
Heike Sichtig, Ph.D., Principal Investigator/Team Lead, Microbiology Devices, Center for Devices (CDRH), US Food and Drug Administration
---
---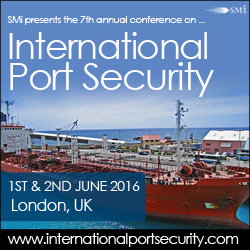 7th annual International Port Security Conference
1 – 2 June. London, UK
The SMi Group is proud to announce the 7th annual International Port Security Conference. The event will be held in London on the 1st and 2nd of June 2016.

The conference aims to bring together key decision makers in the industry to discuss modern methods of port security and provide effective learning experiences for all delegates through the carefully selected expert speaker line up.

Interacting with delegates from across the globe and hearing from industry leading experts will ensure delegates are up-to-date with high priority information that enables you to best secure your seaports, civilians and means of trade.

Topics to be discussed include terrorism, cyber security, resolving external threats, optimisation of technological systems, regulatory systems and change and case studies featuring some of the busiest ports from across the world. Our diverse range of topics will allow delegates to learn best practices for port security and understand further how other ports are resolving core challenges.

For further information or to register visit the event website www.internationalportsecurity.com/HSRC, contact Paul Deller on +44 (0) 207 827 6194 or email
---
---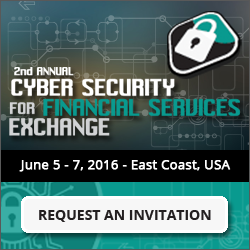 Cyber Security for Financial Services Exchange
5 – 7 June. USA
The 2nd Annual Cyber Security for Financial Services Exchange is back for three-days full of interactive breakout sessions, thought leadership discussions and numerous networking activities with CISOs and Heads of Cyber Security from some of the largest and most recognizable financial services corporations in the world.

At this exclusive, invitation-only event attendees will receive real life incident response management tools to lead in a breached world. This includes protecting data throughout its lifecycle, strengthening third-party relationships, managing access top privileged accounts, exploring emerging technologies and gaining greater visibility to combat threats.

These executives will come from the following Financial Services industries: Banking, Payment Card, Mobile Payment Services, Payment Card Processing, Insurance, Mutual Funds, Credit Unions, Pension Services, and Government (Federal and State).

With high-level discussions of major industry challenges, this will be the must-attend exchange of the year.

For more information on how you can receive your invitation please visit our website: http://goo.gl/P8XcaG
---
---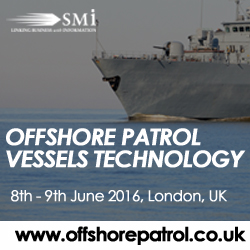 Offshore Patrol Vessels Technology
8 – 9 June. London, UK
Offshore Patrol Vessels (OPVs) are becoming an increasingly important resource for Navies and Coast Guards around the world. As shipbuilding technologies continue to advance the mission scope for a single OPV platform greatly increases. Policing missions such as Counter-Piracy and Counter-Terrorism operations can be supplemented now by survey and Mine Countermeasure operations simply by swapping equipment on board the ship. This is all done with a greatly reduced cost compared to mission-specific platforms or full scale warships which have greater maintenance and operations costs compared to flexible OPVs.
Therefore SMi is proud to announce that it will be launching its inaugural OPV Technology event which will focus on the new potential for OPVs within this proliferation in combat and combat support technology capabilities. The event will be held in London on the 8th-9th June to discuss how individual nations are working to enhance the capabilities of their coastal fleets as well as the prospect for future cooperation and interoperability.
Benefits of Attending:
Extremely focused on new technologies available to OPV using nations across Europe and beyond
Expert led panel discussions on international cooperation in operations and the future prospect for modular technologies
Briefings from leading Navy and Coast Guard officers from around the world
Learn about current and future national OPV platforms and how they enhance maritime security
Discover how to optimise business potential by working with these countries
REGISTER BY 31 MARCH AND SAVE £400!
REGISTER BY 30 APRIL AND SAVE £200!
For more information and to register, please visit www.offshorepatrol.co.uk/HSRC
---
---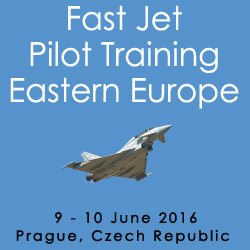 Fast Jet Pilot Training Eastern Europe
9 – 10 June. Prague, Czech Republic
Fast jet fighter capability is the mainstay of any air force; the ability to defend and control airspace is of paramount importance to any nation. Countries with smaller air forces are looking to improve interoperability to maximise the effectiveness of their jet fighter fleets. Furthermore, the Czech Air Force has announced it is actively seeking to establish an international training centre for regional pilots to meet that very demand with support from NATO by 2018. Against this backdrop, SMi is proud to announce that Fast Jet Pilot Training Eastern Europe is being held with support from the Czech Air Force. The two-day event will provide the ideal platform to discuss the implementation of new technologies such as simulated flight training and new advanced trainer aircraft into current pilot training systems for improved interoperability amongst regional partners, as well as conversion to more modern fighter jets in the wake of higher operational demands.
---
---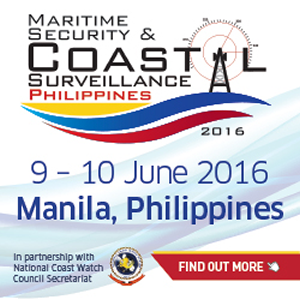 Maritime Security & Coastal Surveillance Philippines 2016
9 – 10 June. Manila, Philippines
Enhancing Maritime Security & Coastal Surveillance through Effective Use Of Surveillance And Cutting Edge Technologies

In conjunction with the National Coast Watch Council Secretariat (NCWCS), we will be hosting the inaugural Maritime Security & Costal Surveillance Philippines on 9 – 10 June 2016 in Manila. The two day conference will feature both regional and Philippines key government stakeholders, senior decision makers and senior officers, who will discuss the biggest issues in maritime security including EEZ protection, naval and aerial technological requirements, SAR operations, anti-terrorism, counter-piracy and border protection.
Key Topics the Agenda will cover include:
Coastal Surveillance
Humanitarian Assistance
Fisheries Security/ Trade Security / Surveillance
Maritime Security
Maritime Domain Awareness
Naval & Aerial procurement and assets
Border Protection / EEZ Protection
For more information please email enquiry@ssonetwork.com or call +65 6722 9388
Booking: https://goo.gl/yOCXgS
Agenda: http://goo.gl/UooR5n
---
---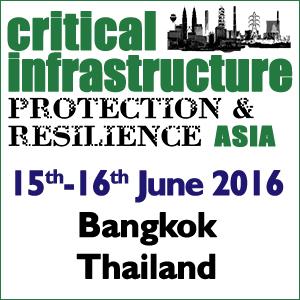 Critical Infrastructure Protection & Resilience Asia
15 – 16 June. Bangkok, Thailand
Securing critical infrastructure across ASEAN

As we move into a new era of security threats, we find our world more uncertain.

From the changing weather systems, delivering unusual and dramatic storm patterns, to new and dangerous threats from terrorist activities and organised crime (both physical and cyber threats), our national assets / infrastructure that keep our daily lives secure and economies buoyant, are increasingly under threat.

The ASEAN Economic Community wishes to see a region of equitable economic development and be fully integrated into the global economy. The only way to achieve this is through closer collaboration on areas of critical national and regional importance. Critical National Infrastructure (CNI) is the very essence of economic development.

Our governments, agencies (security, emergency and others) and operators have an important role in ensure the protection, security and resilience of key infrastructure and national assets.

Critical Infrastructure Protection & Resilience Asia delivers key topics of discussion on the protection of ASEAN's critical infrastructure and will bring together the organisations from government, agencies and industry players responsible for such collaboration.

Co-hosted by the Department of Disaster Prevention & Mitigation (under the Ministry of Interior) and the Ministry of Information Communication & Technology, supported by the Ministry of Transport, Thailand Convention & Exhibition Bureau and other key organisations in the national security and resilience sector, Critical Infrastructure Protection & Resilience Asia will play an important role for securing ASEAN.

We invite you to participate in the conference and join in this high level discussion, to learn, explore and collaborate with colleagues from across ASEAN.

The conference programme brings together leading international speakers, experts in their field, looking at a range of key topics that can assist with your strategic and tactical planning and thinking in how better to secure and protect your key assets.

From the physical infrastructure of power plants, telecommunications systems, transport networks and vital regional assets such as the Trans ASEAN Gas Pipeline and ASEAN Power Grid, to the critical information and data held by organisations, including operators of CNI, banks/financial institutions, governments and corporations, Critical Infrastructure Protection & Resilience Asia will address and highlight important issues, such as the emerging threats, including cyber attacks, to resilience measures that can mitigate a disaster.

We look forward to welcoming you to Critical Infrastructure Protection & Resilience Asia on 15th-16th June 2016 in Bangkok, Thailand.
---
---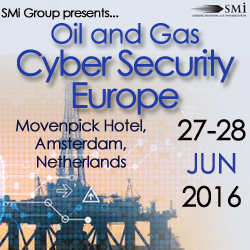 27 – 28 June. Movenpick Hotel, Amsterdam, Netherlands
SMi Group is delighted to announce the 6th annual Oil and Gas Cyber Security Europe will be running in Amsterdam on 27-28 June 2016. The event will provide a unique platform to share ideas with industry leaders and identify the best way to invest in cyber security in your companies and how to build an effective security strategy.
Key speakers in 2016
Bethany Yates, Energy Sector Lead, CERT-UK
Heli Tiirmaa-Klaar, Cyber Security Policy Advisor, European External Action Service
Johan Rambi, Privacy and Security Advisor, Alliander
Lhoussain Lhassani, Senior Specialist Asset Management, Stedin
Franco Tessarollo, Security Manager, Hera
Daniel Selman, Cyber Industry and Information Security Policy Deputy Head, Ministry of Defence
Rob Boss, CEO, Pims International and Risk Management Consultant, Engie and Gasunie
What's new in 2016?
Regulation and policy, organising cyber security across the oil and gas sector
How does trust improve cyber resilience?

Cyber security and digital data in IoT ecosystems

Cyber security in the cloud ecosystems

For more information please visit: www.oilandgas-cybersecurity.com
Alternatively, please get in touch with Andrew Gibbons at +44 (0) 20 7827 6156 or agibbons@smi-online.co.uk.
---
---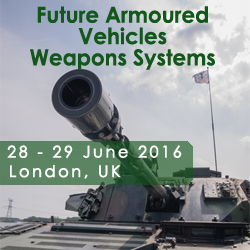 Future Armoured Vehicles Weapons Systems
28 – 29 June. London, UK
For the modern armoured vehicle operator, the weapon system continues to offer a vital means of boosting combat effectiveness. Both during offensive and defensive operations, mounted forces must be fully prepared to counter and ultimately defeat an increasing array of threats to both the platform, its crew and dismounted mechanised forces, the support of whom is vital. Drawing on the operational and strategic experience of military experts, as well as the technical expertise of those at the forefront of industry and research, SMi's Future Armoured Vehicles Weapons Systems conference shall explore the defining factors that contribute to enhanced lethality and fire superiority for land forces. An examination of emerging technologies in these key areas, ranging from the latest weapon systems, smart munitions, fire control and target acquisition, shall be combined with operational case studies and key programme updates from commanders and military project leaders, to develop definitive requirements and solutions for enhancing lethality.
---
---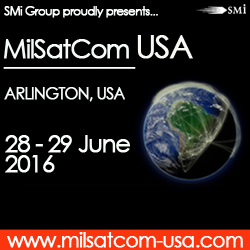 28-29 June, 2016. Arlington, Virginia, USA
SMi Group are proud to announce the launch of the inaugural MilSatCom USA which will take place in Arlington, Virginia on 28th-29th June 2016.
With growing external threats to US Space Assets, greater focus on streamlining the MilSatCom acquisition process and a greater desire for international partnering in the US, this event will be a great opportunity for the US SatCom community and allies to meet and discuss how greater progress can be made. This forum will bring together the key government and military personnel as well as industry and this will ensure a highly productive and beneficial meet for all parties.
Topics addressed include key aspects of protected SatCom, such as the protected tactical waveform, jam resistance, low probability of intercept, and the integration of ComSatCom for military communications. In line with the need to ensure greater resiliency, also addressed will be robustness of networks and the strengthening of MilSatCom architectures.
Confirmed Speakers for 2016:
Congressman Jim Bridenstine, Rep. Oklahoma District
Brigadier General Nina Armagno (Selected for Promotion to Major General), Director of Strategic Plans, Programs, Requirements and Analysis, Headquarters Air Force Space Command
Jessie (Jess) L. Showers, Jr. , Infrastructure Executive, Implementation and Sustainment Center, Defense Information Systems Agency (DISA)
Ms. Deanna L. Ryals, Chief of the International Military Satellite Communications (MILSATCOM) Division, U.S Air Force
Colonel Jonathon R. Moelter, Director, J6, Chief Information Officer, United States Southern Command
Michael Laney, Lead International Engagement for MILSATCOM, Deputy Under Secretary of the Air Force, International Affairs
Colonel Jeff Dooling, Director of Space Requirements for Director-General Space, Canadian Armed Forces
Dr Gregory Edwards, Director of Infrastructure Services, NATO NCIA
Winston A Beauchamp, Deputy Under Secretary of the Air Force for Space, and the Director, Principal DoD Space Advisor Staff, Department of Defense
Benefits of Attending:
Meet and network with senior US officials who are actively involved in the MilSatCom procurement process
Learn about the implementation of key strategies which will transform next-generation MilSatCom in the US
Hear from the long-standing US partners as well as the countries who have recently formed partnerships
Discuss the potential for ComSatCom to be optimised in the MilSatCom arena
Hear about the MUOS and WGS constellations and what may follow
HOW TO REGISTER:
Register online at: www.milsatcom-usa.com/hsrc
Contact James Hitchen on +44 (0) 20 7827 6054 or email jhitchen@smi-online.co.uk
---
---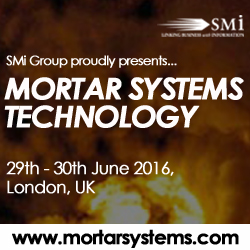 29-30 June, 2016. London, United Kingdom
As a tactical weapon, mortars are of paramount strategic importance and as such there is a need to understand the latest cutting-edge technologies to protect from new kinds of threats. Counter Fire technologies are becoming increasingly more essential, as nations look to protect themselves from mortar attacks on civilians. Furthermore, as technology expands, so does cost, making procurement of mortar systems a key issue. Traditional challenges facing mortar teams have included resolving issues of precision v range, increased lethality and manoeuvrability. In order to mitigate these traditional challenges mortar technology have been advancing at a fast rate. However, there is still further room for development as new challenges begin to emerge and as the environment surrounding mortar systems continues to change.
SMi Group's inaugural Mortar Systems Technology conference shall tackle these challenges head on, inviting programme managers, operational flag officers, research, as well as the senior engineers and technical directors responsible for developing capability in this vital area. Case studies from key operational personnel, procurement experts, engineers and those responsible for training shall be just some of the key areas presented by leading figures within the field. Join us in London from the 29th to the 30th of June to take part in this worthwhile and essential forum.
Benefits of Attending:
Our inaugural Mortar Systems Technology conference will bring together opinion leaders from across the world to discuss the matters that truly matter in the realm of Mortar Systems. We will be discussing topics ranging from the procurement of mortar technology, to counter fire systems. Our expert speakers include senior military personnel that have first-hand experience in building mortar programmes and of using mortar systems.
Examining key issues facing mortar systems teams
Discussing best practices in the training mortar teams and commanders
Hear from a diverse range of speakers from across the world that have expertise in mortar systems
Network with key players in the industry
Develop an understanding of how to successfully implement training drills
Attend a focussed pre-conference workshop where you can learn to develop best practice
REGISTER BY 31 MARCH AND SAVE £400!
REGISTER BY 30 APRIL AND SAVE £300!
REGISTER BY 27 MAY AND SAVE £200!
For more information and to register, please visit www.mortarsystems.com/HSRC
---
---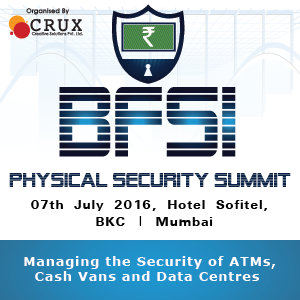 BFSI Physical Security Summit
7 July, 2016. Hotel Sofitel, Mumbai
BFSI Physical Security Summit is a unique invitation-only event with thought provoking conference sessions, executive roundtables, and innovative networking opportunities resulting in a day of focused, structured business development and information exchange.
BSFI PHYSICAL SECURITY SUMMIT is scheduled for 7th July 2016 at Hotel Sofitel, Mumbai.
Keeping the importance of physical security for BFSI sector in mind Crux Creative Solutions Pvt. Ltd. is organizing BFSI Physical Security Summit.
The summit will discuss issues related to the security of Retail Banks, ATMs, Cash Vans and Data Centers. Networks and computer systems have always gained more importance when Banks have planned their security strategies. However, physical security remains, even today, one of the first links a Bank must look to strengthen "Because that's where the money is." Physical security is vital to the security infrastructure of a Bank as it protects not only the information assets but also the most critical assets, the employees. From robberies, to protests, to active shooters, banks must be aware of the various physical threats they face. Similarly, security of cash in transit and ATMs cannot be ignored. ATMs have been identified by gangs as the weak link in the banks' operations. as ATM networks have expanded worldwide, so has the sophistication of global crime. The combination of these factors has led to intensified security concerns at the ATM. Combating this issue requires consistent focus and global defense solutions throughout the ATM provider chain.
---
---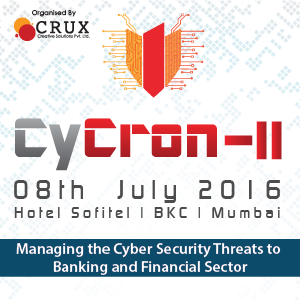 CYCRONII Managing the Cyber Security Threats to Banking and Financial Sector
8 July, 2016. Hotel Sofitel, Mumbai
A successful online attack could cause significant financial, operational and reputational harm to firms, as well as potentially threatening the stability of the financial system. Whilst banks have developed some of the most sophisticated risk mitigation capabilities, the threats are evolving rapidly and often have international dimensions. A genuinely global level strategic approach is needed to overcome these challenges. Cyber threats to the financial industry are not only external, but also internal. Among reported cyber-crimes, those committed by malicious insiders in financial services are amongst the most significant threats to networked systems and data. Financial institutions face the ongoing challenge of securing legacy systems that are linked together in a sub-optimal way. Online banking has become commonplace, whilst new digital currencies are regularly appearing (but little understood). In the post-Snowden / post-Sony world, cyber security has never been more crucial
This conference will place the BFSI industry at the forefront of a comprehensive, global approach to meeting head on the challenges in managing the cyber risk. It will bring together the key decision makers and cyber security experts from banking, insurance, financial, government, law enforcement and solution providers to develop common views on the extent of the challenge and the actions needed to respond.
For more details, please log into: http://www.cycron.in/index.html
---
---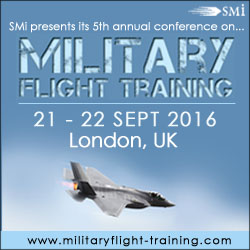 5th annual Military Flight Conference
21-22 September, 2016. London, UK
SMi Group is proud to announce its 5th annual Military Flight Training conference. The event will return to London on the 21st and 22nd September 2016 to discuss the latest national approaches to training as well as the development of modern technologies to meet current and future complex mission scenarios faced by today's pilots from fast fighters to multi-engine fixed wing aircraft.

Event Highlights:
Training Commanders from some of the leading Air Forces and Flying Branches in the World making this the most focused conference on delivering air power from the air, land or sea
Military Briefings from the Royal Air Force, US Air Force, US Navy, France, Poland, Sweden, Norway, Slovenia, South Africa and NATO
Dedicated focus on synthetic training, pilot instructor training and air power delivery
Real Solutions presented and offered within the Military Flight Training exhibition
Confirmed Speakers for 2016 include:
Air Commodore (ret'd) Terry Jones, Former Director Flying Training, Royal Air Force (CHAIRMAN)
Air Commodore David Bentley, Director of Flying Training, Royal Air Force
Major General Andreas Kraak, Commander of the Deployable Air C2 Centre, NATO
Captain Bjorn Persson, Head of Education, Programmes, Air Combat Training School, Swedish Air Force
Brigadier General Tomasz Drewniak, Air Force Inspector, Polish Air Force
Brigadier General Yalinalp, Assistant Chief of Staff Plans, NATO AIRCOM
Colonel Joseph William De Marco, Chief of Staff, Air University, United States Air Force
Captain Bennie Sanchez, N3 Assistant Chief of Staff Operations Naval Air Training, US Navy
Colonel Peter Trierweiler, Commander of the Pilot Training Institute, Austrian Air Force
Colonel Bojan Brecelj, Commander 15 Wing, Slovenian Ministry of Defence
Lieutenant Colonel Jerome Armand, Deputy Commander Flight Training Academy, French Air Force
Lieutenant Colonel Dag Simastuen, Commander Flight Training School, Royal Norwegian Air Force
Lieutenant Colonel Craig Leeson, Commander 85 Combat Flying School, South African Air Force
Squadron Leader Nick Goodwyn, MOD Liaison to CAA, Safety and Airspace Regulation Group, Royal Air Force
HOW TO REGISTER:
Earlybird offers available – Book by 31st May to save £400, Book by 30th June to save £200, Book by 31st August to save £100
Register online at: www.militaryflight-training.com/hsrc or contact Andrew Gibbons on +44 (0) 20 7827 6156 or email agibbons@smi-online.co.uk
SPECIAL RATES AVAILABLE FOR MILITARY AND GOVERNMENT REPRESENTATIVES
---
---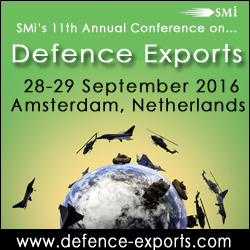 28-29 September, 2016. Movenpick Hotel, Amsterdam, Netherlands
Defence Exports 2016 will provide crucial ITAR, ECR, EAR and OFAC updates as well as changes to national European export controls from long-standing EU members, recent members as well as non-EU national updates. Alongside the elite panel of government speakers, senior international trade compliance professions will discuss the key challenges in compliance and topics include cyber security and export violations, electronic data services such as cloud and how to comply, global trade compliance programmes and self-disclosure. Speakers 2016 include Global Legal Services, U.S. DoD, Pillsbury Law, BAE Systems, MoD Israel, Bell Helicopter Textron, Netherlands Ministry of Foreign Affairs, NATO, Danish Business Authority and many more.
www.defence-exports.com/hsrc
E-mail: jrotar@smi-online.co.uk
Tel: +44 (0) 207 827 6054
---
---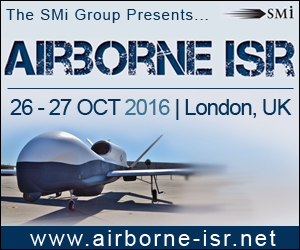 26-27 October, 2016. London, UK
In today's complex and ever changing operational environment, the demand for increased situational awareness continues to grow. As a decisive and indispensable tool, air based ISTAR is increasingly relied upon to deliver this capability, allowing commanders to understand the situation on the ground and act accordingly.
Covering direction, collection, process and dissemination, Airborne ISR aims to thoroughly analyse the intelligence chain and deliberate best practice for the enhancement of ISTAR capability. Drawing on respective nations ISTAR structure, operational feedback and training, to explore the doctrine necessary to develop this vital asset.

Importantly, the conference will also benefit from the guidance of technical leaders from research and industry, whose insight into the latest platforms, systems and sub-systems will provide greater awareness of existing and future capability.
Early Bird Discounts available! For more information and to register, please visit www.airborne-isr.net/hsrc
---
---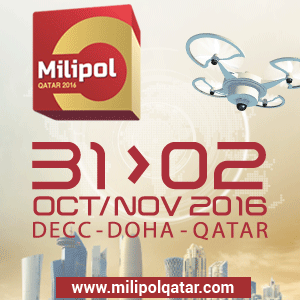 31 October – 2 November, 2016. Doha Exhibition & Convention Center
11th International Exhibition of Homeland Security – The Middle East Security Pass.
In 1996, the State of Qatar has chosen the Milipol trademark for its international references. The Milipol Qatar exhibition is being held under the aegis of the Ministry of Interior of Qatar, who has appointed a "Milipol Qatar Committee", made of four high ranked officials. They are responsible for the organization in Doha of the event, under the authority of the Prime Minister and Minister of Interior H.E. Sheikh Abdullah Bin Nasser Bin Khalifa Al-Thani.
For 19 years, the teams in Paris and Doha have been working in close relationship. As for Milipol Paris, Milipol Qatar is a biennial exhibition but is held on even numbered years. With the passing editions, Milipol Qatar has become the biggest international exhibition in the Middle-East, dedicated to internal State Security. It has made a name of itself through the professionalism and the quality of its exhibitors and visitors, all linked to the public and industrial security sectors.
Milipol Qatar attracts the biggest companies in the world which showcase their latest products and innovations in the fields of security, safety, detection and prevention equipment and systems as well as various other defence supplies.
Milipol Qatar 2014 easily surpassed all achievements from its previous editions: 6,583 visitors from 63 countries – 93% of them were satisfied with their visit, 261 exhibitors from 36 countries – 85% of them were satisfied with their participation, 146 Official Delegates and 213 journalists.
For additive information, please refer to the Milipol Qatar website , Milipol Qatar 2014 Statistics , Milipol Qatar 2014 exhibitor list , Milipol Qatar visitors profile and 2014 video.
Attend the 11th edition of Milipol Qatar
31 Oct. / 2 Nov. 2016 – Doha Exhibition & Convention Center
www.milipolqatar.com – sales@milipol.com – T. +33 1 76 77 13 14
---
---