Featured Events
---
---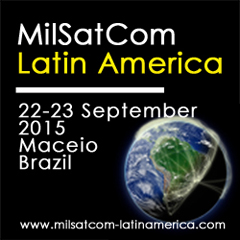 2nd Annual MilSatCom Latin America
22 – 23 September, 2015. Maceio Atlantic Suites, Maceio, Brazil
Now in its second successful year, MilSatCom Latin America 2015 is the only regional meeting place for military satellite communications specialists and all those responsible for optimising security and surveillance of national and air space and key domestic assets.
This conference will feature high level military and government briefings from those directly responsible for advancing these satellite capabilities and after our 2014 event, where we had over 100 attendees, this Septembers' event is set to only continue to attract the region's main SatCom protagonists.
Event Highlights:
Keynote Briefings from senior officers from Brazil and surrounding Latin American nations

A unique focus on enhanced military capability through the development and implementation of SATCOM programs

Briefings on: payload optimisation, cyber security deterrents, overcoming satellite interference, real time data delivery to military operations, power enhancement and capacity increases and bandwidth maximisation

High level panel discussions featuring technical managers and project engineers from military as well as industry

Focused discussion groups tackling key challenges facing SATCOM program managers in the region
SATCOM equipment exhibition showcasing the latest technology
Informal networking time factored in so you can gather insight from peers and colleagues also shaping and influencing regional helicopter programmes today
Event Speakers 2015 include:
Helcio Vieira Junior, Commander Space Operations Center, Brazilian Armed Forces
Marcio Teixeira de Campos, C2 Operations Department Chief, Brazilian Armed Forces
Abde Bellahnid, Directorate of Joint Capability, SATCOMS & SAR Requirements, Canadian Department of Defence
Hugo Montoya, Director of Innovation and Competitiveness, Mexican Space Agency
Maximiliano Erazu, Satellite Communications, Comision Nacional de Actividades Espaciales
Marcelo Perfetti, Communication and Information General Directorate, Argentine Army
Cristovam Nascimento, Brazil Correspondent Office, Global VSAT Forum
Carlos Afonso Pierantoni Gamboa, 1st Vice President ABIMDE, ABIMDE ASS BRAS DOS INDUSTRIAS DE MAT DEFESA
Harold Haney, Chief Space and Missile Defense C4 Division, USSTRATCOM
Carlos Alejandro Villasenor Navarro, Department of Transmissions, SEDENA
Walter Bartels, President, Brazilian Aerospace Industries Association (AIAB) and many more
For more info please contact James Hitchen, +44 (0) 207 827 6054, jrotar@smi-online.co.uk
---
---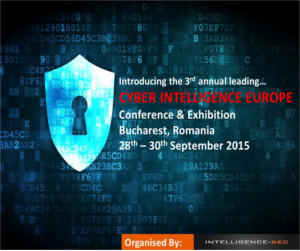 28 – 30 September, 2015. Radisson Blu Hotel, Bucharest, Romania
Cyber Intelligence Europe 2015 will analyse the different types of cybercrimes being faced to government agencies across Europe. Many public and private sector organisations are being targeted with the criminals exposing sensitive information to the public. Take part in our 3rd annual event to discuss ways of how to combat cybercrimes.
Our third instalment of our Cyber Intelligence Europe conference & exhibition will be taking place in Romania where the government is implementing strategies to improve their cyberspace from cybercrimes and attacks. NATO has recently named Romania as the main hub of operations in South Eastern Europe to combat cybercrimes in the region.
One aspect which will be discussed during the three day event will be the importance of sharing information between regional governments and private sector organisations to develop an understanding of how to combat the cyber criminals from breaching critical infrastructure.
Cyber Intelligence Europe 2015 will bring together leading cyber security officials from Europe's leading government agencies, military and law enforcement agencies who will provide in-depth and knowledgeable presentations discussing current strategies being used by them to protect their computer systems as well as sharing information through the use of case study presentations.
Don't miss out on taking part at our international Cyber Intelligence Europe event on the 28th – 30th September 2015.
For more information regarding this international event please contact us at info@intelligence-sec.com or +44 (0)1582 346 706.
---
---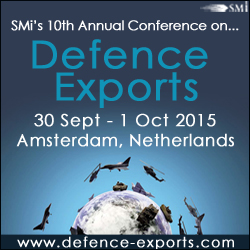 10th Annual Defence Exports Conference
30 September – 1 October, 2015. Movenpick Hotel, Amsterdam, the Netherlands
After the outstanding success of last year's event, Europe's Leading Arms Export Controls conference returns to Defence Exports in Amsterdam to bring together international trade lawyers, Government officials, trade compliance consultants and defence industry professionals from across Europe, the U.S, Africa and Asia-Pacific. They will discuss the latest developments in international export reforms and plans for regulation changes in the future.
Key Government Speakers:
Kevin Wolf, Assistant Secretary for Export Administration, U.S Department of Commerce

Major General Jean-Luc Tinland, Director of the Armaments Department, DGA

Georg Pietsch, Directorate General Exports, Ministry of Economics & Technology of National Defence Canada

Christopher Chew, Head of Policy, Export Control Organisation, Department for Business, Innovation and Skills

Melanie Reddiar, Director of Scientific Support, Non-Proliferation Secretariat, Department of Trade and Industry South Africa

Industry Speakers:
Kathryn Greaney, Vice President of Global Trade Controls, The Boeing Company

Carmen Fellows, Senior Director, Global Trade Compliance, Finmeccanica North America and DRS Technologies

Bjorn Uggla, Vice President Export Compliance, SAAB AB

Joshua Fitzhugh, Vice President and Head of Trade Controls, BAE Systems
Beth Mersch, Director, Global Trade Management Europe, Northrop Grumman Corporation
Stan Hoppenbrouwer, Group Export Control Director, Thales Group

For those interested there is currently an early bird discount of £300 until 29th May.
Defence Exports is Sponsored by: Amber Road, Hohmann Rechtsanwalte, OCR Services, Pillsbury, Sheppard Mullin
Visit www.defence-exports.com/HSRC to register or contact James Hitchen on: +44 (0) 20 7827 6054 or email: jhitchen@smi-online.co.uk
---
---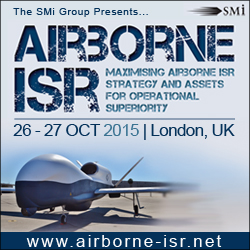 26 – 27 October, 2015. Holiday Inn Kensington Forum, London, UK
The Airborne ISR 2015 conference aims to cover a variety of key areas, ranging from well-established NATO programmes such as the JISR, to the independent efforts of member states. In addition, the effective integration of ISR assets, individual and joint training programmes, minimisation of operational costs and the emergence of cutting edge technology shall all feature heavily.
The 2015 expert speaker line-up features:
Air Commodore Paddy Teakle, Deputy Commander and Chief of Staff NAEW&C Force Command, NATO
Brigadier David Evans, ACOS IS, Information Superiority, Royal Navy, UK
Colonel Laura Ryan, Director of Policy, Plans and Assessments, 25th Air Force, United States
Colonel John McCurdy, Director of Research, United States Air Force Academy
Squadron Leader Rob Farrant, Sentinel Requirements Manager, Air Command Capability Branch, RAF, UK
Lieutenant Colonel Jan "Muezli" Ruedisueli, Commander of 306th Squadron, Royal Netherlands Air Force
Mr Rob Munday, Unified Vision 2014 Assessment Director, NATO
Dr James Wood, Fellow, Cyber and Information Systems Division, DSTL, UK
Mr Rob Murray, Head of ISR, Defence Investment Division, NATO
To see the full list of speakers download a brochure at www.airborne-isr.net
Event details
For more information and to register visit: www.airborne-isr.net
Book by 30th June to receive £400 discount
Book by 17th July to receive £200 discount
Book by 30th September to receive £100 discount
For more information contact: James Hitchen on: +44 (0) 20 7827 6054 or jhitchen@smi-online.co.uk
---
---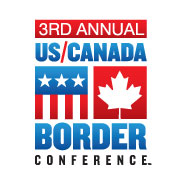 US/Canada Border Conference 2015
27 – 28 October, 2015. Cobo Center, Detroit, MI, USA
On February 4, 2011, President Obama and Prime Minister Harper announced the United States-Canada joint declaration, Beyond the Border: A Shared Vision for Perimeter Security and Economic Competitiveness. Beyond the Border articulates a shared approach to security in which both countries work together to address threats within, at, and away from our borders, while expediting lawful trade and travel. The US/Canada Border Conference will bring together local, state, provincial and federal agencies, as well as business organizations, in a central location convenient to both nations, to advance this significant agenda between the United States and Canada.

As a conference attendee you are sure to benefit from government and industry leaders who are sharing their knowledge and thoughts at a conference designed to enlighten, inform and educate.
During the conference, attendees, sponsors and speakers will have ample time to network during session breaks, the opening day networking reception, at luncheons, and during special events.

2015 Speakers Include:
Alan Bersin, Assistant Secretary, International Affairs/Chief Diplomatic Officer, U.S. Department of Homeland Security
Mark S. Borkowski, Assistant Commissioner, Office of Technology Innovation and Acquisition, U.S. Customs and Border Protection
Mike Cabana, Deputy Commissioner, Federal Policing, Royal Canadian Mounted Police
Philip C. Dawe, A/Head, Multi-Agency Crisis Management, Defence Research and Development, Centre for Security Science, Department of National Defence, Canada
François Guimont, Deputy Minister of Public Safety, Canada
R. Gil Kerlikowske, Commissioner, U.S. Customs and Border Protection
Lev J. Kubiak, Assistant Director, International Operations, Homeland Security Investigations/ICE
Linda Lizotte-MacPherson, President, Canada Border Services Agency
Scott A. Luck, Chief, Law Enforcement Operations Directorate, U.S. Border Patrol, U.S. Customs and Border Protection
Alejandro Mayorkas, Deputy Secretary, U.S. Department of Homeland Security
David McGovern, Deputy National Security Advisor to the Prime Minister, Canada
Colin Murray, Director, Knowledge & Technology – Community Safety, Centre for Security Science/Defence Research and Development Canada
Joe Oliver, Assistant Commissioner Technical Operations, Royal Canadian Mounted Police
Sarah R. Saldaña, Director, U.S. Immigration and Customs Enforcement
To see the full conference schedule visit http://beyond-border.com/con-expo-info.php

Event details:
For more information and to register visit: http://www.beyond-border.com
Register by September 25 and Save!
For Sponsorship information contact: John.Moriarty@ClarionEvents.com
---
---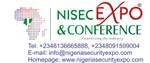 27 – 29 October, 2015. Abuja, Nigeria
Nigeria Security Exhibition and Conference (NISEC) is the single largest annual defence and homeland security event on the continent of Africa.
The premier networking, knowledge based platform for industry sector and a rare meeting point for the continent leaders, policy and decision makers to share expertise and experiences with world class industry experts and professionals as well as brainstorm on critical regional security threats while showcasing 1000's of latest defence and security products and services.
NISEC show is a bridge between defence and security manufacturers, service providers and array of end users across Africa. A market heaven for the forward thinking CEO who desires to expand his business beyond borders with Africa's ever promising defence and security market outlook, the exhibitor is sure to meet target audience.
Contact us: info@nigeriasecurityexpo.com, www.nigeriasecurityexpo.com Tel: +234 8136665888 / +234 8091599004
---
---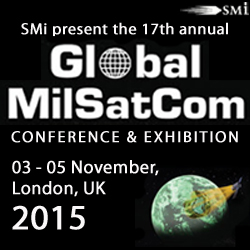 3 – 5 November, 2015. Park Plaza Riverbank Hotel, London, UK
The 17th annual Global MilSatCom conference and exhibition is Europe's leading military satellite communications event. Global MilSatCom 2015 will feature 3 days' worth of exceptional keynote addresses, industry-leading presentations and interactive panel discussions to allow attendees the opportunity to hear about the newest technologies to help them develop more secure satellite communications.
The 2015 expert speaker line-up features:
Commander Ian Pears MBE RN, JFC CAP C4ISR SO1 NETS SVCS , Joint forces Command, UK MoD

Deanna Ryals, Chief, International MILSATCOM, U.S Air force

Lieutenant Colonel Abde Bellahnid, Directorate of Joint Capability, SATCOMS & SAR Requirements, Canadian National, Department of Defence

Colonel Christophe Debaert, Head of Syracuse Program, DGA france

Lieutenant Colonel Klaus Achterkamp, Referent SatCom, Bundeswehr

Tom Plachecki, Chief of Network Services & IT Infrastructure Service Line, NATO Communications and Information Agency

Lieutenant Colonel Charles Eddy, Chief of Space Policy, Plans and Strategy, United States European Command
To see the full list of speakers download a brochure at www.globalmilsatcom.com/HSRC
In addition, there will be 3 pre-conference workshops taking place on the 2nd November:

Workshop A) Global Government Payload Exploration
Hosted by Payload Alliance

Workshop B) How Small Satellites Can Enhance Military Communications Whilst Maintaining Cost-Efficiency
Hosted by Surrey Satellite Technologies Ltd
Workshop C) Perspectives on Ground Systems
Hosted by The Aerospace Corporation
Event details
For more information and to register visit: www.globalmilsatcom.com/HSRC
Book by 30th June to receive £300 discount
Book by 30th September to receive £100 discount
For more information contact: +44 (0) 20 7827 6000 or email: events@smi-online.co.uk
---
---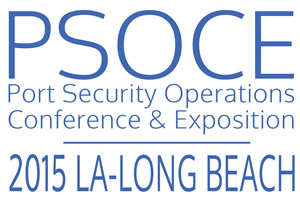 Port Security Operations Conference & Expo (PSOCE)
10 – 12 November, 2015. Long Beach, LA
The Port Security Operations Conference allows industry professionals the opportunity to share best practices and cost effective strategies that help propel our transportation industry into the next level of prosperity.
The security of our ports is everyone's responsibility – whether you work with a regulator, port authority, port police, terminal or vessel operator, transportation or logistics provider, or are a first responder, PSOCE Long Beach will have something of value for you.
Join your seaport partners for three days of education, ideas, and networking, learn about the issues and opportunities from leading industry professionals, and get involved in the important discussions.
The Port Security Operations Conference will take place on November 10-12, 2015, in Long Beach, California.
---
---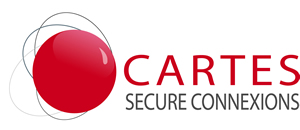 17 – 19 November, 2015. Paris, France
Discover "Unlimited Innovation" at CARTES SECURE CONNEXIONS 2015, the global event for Payment, Connection and Identification.
CARTES SECURE CONNEXIONS 2015 will be held at the Paris-Nord Villepinte Exhibition Centre, from November 17 to 19, 2015. This 30th edition of the secure-connections sector's leading global event will showcase the world's most comprehensive range of Secure Payment, Connection and Identification solutions. Beyond the 460 international exhibitors, CARTES SECURE CONNEXIONS 2015 will offer over 140 conferences and 7 panel discussions, welcome more than 40 CEO speakers and host the internationally recognized SESAMES awards.
This year, CARTES SECURE CONNEXIONS will change its name to TRUSTECH, to reflect the rapid evolution of new technologies. TRUSTECH's mission is to be the hub of the international secure-connections community, as it addresses complex and diverse security issues, shapes future strategies and develops ways in which the new technologies will be used. Trust in the security of sensitive data is critical for the development of new applications in our increasingly connected world.
Anticipating and promoting international trends and innovations in secure connections and facilitating business relations, TRUSTECH is THE annual rendezvous for international key players in the sector. As its slogan "Unlimited Innovation" suggests, TRUSTECH will give prominence to the latest and best innovations from around the world and be the place where new applications are created.
This November, 460 exhibitors and 20,000 visitors representing the Finance, Retail, Telecommunications, Government, Healthcare, Transport and many other sectors, from 160 countries, will converge on Paris to help define the way our digital world will evolve. Don't miss this unique occasion to network, acquire expert insight into key industry issues and develop your business. For more information or to register, go to: www.cartes.com.
---
---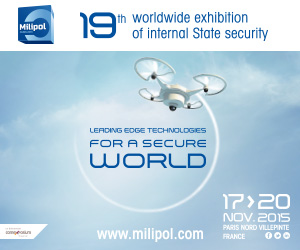 17 – 20 November, 2015. Paris
Milipol Paris is the worldwide event of the internal State security market for all public and industrial security professionals.
Participate at the 19th edition of Milipol Paris, 17-20 November 2015:
meet the key international players of the public and industrial security sector,
discover and discuss new trends, products and services of the market, develop your business!
Milipol Qatar is the foremost exhibition of the key players involved in the Middle East internal State security sector.
Milipol Qatar 2014 boasted record participation at the region's premier security show:
261 exhibitors – coming from 36 countries – 85% of them were satisfied with their participation
6,638 visitors – coming from 63 countries – 93% of them were satisfied with their visit
Next appointment: Milipol Qatar 2016!
---
---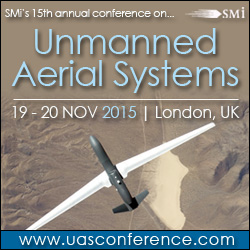 19 – 20 November, 2015. London, UK
SMi is delighted to announce that the 15th annual Unmanned Aerial Systems Conference aims to explore the most highly relevant and niche developments within the field of UAS's and UAV's in relation to the military. The conference will provide the perfect platform for the industry to discuss the legislative, physical and technological challenges in implementing UAV's and will assess the advancements in the commercial sector and how they can be applied to optimize Military operations.
Key Benefits of Attending in 2015:
Examine the integration of UAVs into protected national and international air space
Discuss the influence of commercial tech developments and give a critical analysis of the ramifications of these on the military
Evaluate the importance of scale and the impact of small and nano-sized UAVs on training and operations
Debate the use of autonomous UAVs in ISR, combat support and law enforcement
Explore the measures being taken to counter UAS strikes
For more information on the event visit www.uasconference.com/homelandsecurity
Alternatively please contact Frederick Agboletey on +44 020 7827 1070 or fagboletey@smi-online.co.uk for more details
Expert Speaker Line-up Includes:
Colonel Robert Kiebler, Commander, 49th Wing, Holloman AFB, United States Air Force
Colonel Enrique Martinez, Chief of the Acquisition Programs Section, Spanish Air Force
Colonel Birger Mejlholm, Commander, Danish Army Intelligence Centre, Danish Army
Captain Nicklas Fredriksson, Squadron Commander 2iC, TUAV, Swedish Armed Forces
Intendant Carlos Henrique Madureira Ribeiro, Head of Operations, Portuguese Police Force
Jean-Youri Marty, Deputy Director, Capability, Armament & Technology Directorate, European Defence Agency
Tom Buckner, RPAS & Airworthiness Staff Officer, NATO HQ
Squadron Leader (ret'd) Keven Gambold, CEO, Unmanned Experts
Dr Stephen Prior, Reader in Unmanned Air Vehicles, Aeronautics, Astronautics & Computational Engineering, University Of Southampton
George Gonsalves, Unmanned Aircraft Systems and Aviation Analyst, HQ TRADOC, United States Army
Lieutenant Colonel Matthew Dooley, Chief Unmanned Ground Systems/Lethality Branch, HQ TRADOC, United States Army
Denis Koehl, Senior Advisor to the Executive Director, SESAR Joint Undertaking
Louisa Brooke-Holland, Defence Analyst, House of Commons
Andre Clot, Centre Director, Eurousc
Alain Lumbroso, Economist, International Transport Forum, OECD
---
---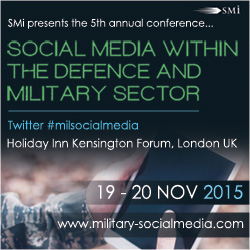 Social Media within the Defence and Military Sector
19 – 20 November, 2015. Holiday Inn Kensington Forum, London, UK
SMi Group are thrilled to present the 5th annual Social Media within the Defence & Military Sector conference, taking place on 19th & 20th November 2015 in Central London.
As cyber-attacks increase and extremist groups become more pervasive through sophisticated use of social media, we are entering into a new age whereby national security is not only determined by physical warfare and diplomatic reasoning but also by an increasing dependence on digital capabilities.
Following on from the huge success of previous sell-out shows, the only military focused social media event in the market returns to London this autumn to gather a global audience of leading militaries and defence institutions shaping the social media landscape.
Featured speakers include:
Andrew Morton, Director of Social Engagement, SHRM
Steven Mehringer, Head of Communication Services, Public Diplomacy Division, NATO HQ
Mick Latter, Current Head of Digital & Media Engagement, Headquarter Corps of Army Music (Owner of Gannet Media Limited)
David Ogen, Head of Careers Marketing, RAF
David Tunney, Head of Social Media, European External Action Service
Brigadier General Hans Damen, Netherland MOD, Royal Netherlands Army
Giovanni Galoforo, Strategic Communication Instructor, Italian Navy Staff College – Intituto Studi Marittimi
Cathy Milhoan, Director, DoD Production, Defense Media Agency
Director General Janice Keenan, Marketing & E-Communication, Public Affairs, Department of National Defence
Fredrick Johnsen, Communication Adviser, Norwegian National Security Authority
Commander Peet Rood, Section Head Social Media and Productions, Allied Command Operations/Supreme Headquarters Allied Powers Europe, Royal Netherlands Navy
Lieutenant Colonel Juanita Chang, Public Affairs Officer for the Under Secretary of the U.S. Army *SFC
For further details visit www.military-socialmedia.com/hsrc
Alternatively contact the team on +44 (0)20 7827 6000 or jhitchen@smi-online.co.uk
---
---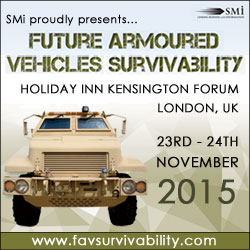 Future Armoured Vehicles Survivability 2015
23 – 24 November, 2015. London, UK
SMi's Future Armoured Vehicles Survivability 2015 will enable you to gain unrivalled insight into what leading defence nations and their selected OEMS are doing to enhance the safety and security of their troops, through the development of armour and blast protection solutions.
This unique conference focuses on the collaboration between military and industry and invites not only capability and operational flag officers to share their lessons learnt from theatre, but also the lead engineers, chief scientists and technical directors from the vehicle manufacturers themselves, who create the platforms and technologies at the heart of the armoured vehicle.
---
---

25 – 26 November, 2015. Bremen, Germany
ACI's 3rd Port Security summit will be taking place in Bremen, Germany on the 25th & 26th of November 2015. The two day event includes a site visit the day before to the Port of Bremen for a percentage of delegates. The event on a whole will bring together key industry stakeholders from the Maritime industry, IT and data associations, consultants, solution and technology providers.
Exclusive Site Visit
During the afternoon of Tuesday 24th November 2015, a limited number of conference attendees will recieve an exclusive opportunity to attend a site visit to Bremen/ Bremerhaven Port.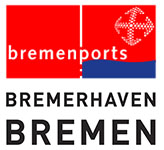 There is no extra charge to attend the site visit,
but spaces are allocated on first come first served basis are limited in amount (
30
). Please register your attendance for the site visit when booking for the conference.
Key Topics Include
The Impact of Modern Vessel Handling Techniques Within Ports
Implications Of Cyber Security & Sustaining Terminal Automation
Cargo Scanning & Automated Targeting Systems
Identifying Port Technology that Assists in Enhancing Port Security
Risk Management & Identifying Different Methodology and Assessment Plans
Improving Port Efficiency & Securing Supply Chain
Practical Steps in Controlling & Minimising Crime & Theft in Port Terminals
Contemporary Challenges, Future Incentives & Contingency Plans
All ACI's events attract a targeted group of senior level executives and decision-makers from industry. Our meetings are strictly end-user focused.

Delegates will be drawn from Chief Security Officers, Head of Port Security, Terminal/ Container Managers, Safety and Security Managers, Operations and Maintenance Managers, Harbour Masters, Head of Supply Hain Security, Cargo Security Managers, Ministers of Shipping and Defence and those in similar roles.

The Event will also be attended by Port & Vessel Equipment Manufacturers, Port Security Solution providers, and I.T Suppliers showcasing the latest cutting-edge technologies.

Call for Papers
If you would like to be considered as a speaker for the event with a 30-45 minute presentation, please submit an abstract for consideration to:
Adam Fry
Tel: +44 (0) 20 3141 0616
Email: afry@acieu.net

For further information or to register your attendance contact:
Rohan Baryah
Tel: + 48 6164 67022
Email: rbaryah@acieu.net
---
---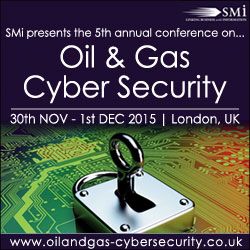 30 November – 1 December, 2015. London, UK
SMi's 5th annual Oil & Gas Cyber Security conference, taking place on 30 November 2015 – 1 December 2015 in London, will provide the ideal platform for key industry leaders and experts to address the latest developments to improve protection of highly valuable intellectual property and commercially sensitive information on production, exploration plans and assets with case studies delivered by senior industry figures from an array of global Oil and Gas companies.
---
---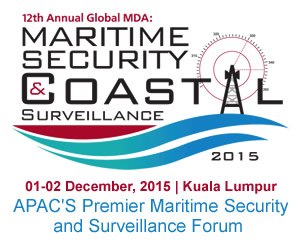 12th Annual Maritime Security and Coastal Surveillance 2015
1 – 2 December, 2015. Kuala Lumpur, Malaysia
The 12th Annual Maritime Security and Coastal Surveillance conference is back after a runaway success last year! This year, we have moved to Malaysia for the first time, with an official partnership and support with the Royal Malaysian Navy.
Featuring an opening keynote address from Vice Admiral Dato' Seri Ahmad Kamarulzaman Haji Ahmad Baharuddin, Deputy Chief of Navy, Royal Malaysian Navy, the 12th Annual Maritime Security and Coastal Surveillance will deliver 250 senior military and government officers from over 25 Navies, Coast Guards and maritime security government organisations to discuss the changing maritime security environment and requirements for technological solutions and assets.
What's New This Year:
Brand new stream on Navy procurement and acquisition programmes in Southeast Asia
Unprecedented focus and discussion on technological acquisitions to enhance surveillance and security in the South China Sea region
Critical market intelligence from leading defence organisations on maritime defence spending and trends
Best practice case studies from regional and international Navies and Coast Guards on traditional and non-traditional maritime security operations
Official support from the RMN means that you will network with over 250 military delegates from not only Malaysia but the rest of the region
---
---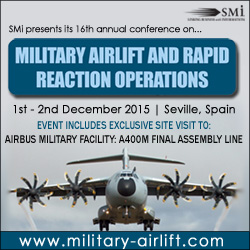 Military Airlift and Rapid Reaction Operations
1 – 2 December, 2015. NH Collection Sevilla, Seville, Spain
SMi's 16th Annual conference on Military Airlift & Rapid Reaction Operations is the largest bespoke military airlift conference in Europe. The two-day conference will provide updates on national systems, operations and future requirements as well as the growth in sharing and pooling of assets to satisfy national and regional requirements. These topics will be addressed by the major militaries and the multinational commands, and whilst the focus is mainly on airlift for military operations, there is also section dedicated to military airlift in humanitarian responses.

Key speakers include:
Brigadier General Dionigi Maria Loria, Director, Logistics Directorate, European Union Military Staff
Colonel Karsten Jensen, Commander Air Transport Wing, Royal Danish Air Force
Colonel Reinhard Krell, Director, Movement Coordination Centre Europe
Group Captain Andrew Killey, Assistant Head Defence Supply Chain Operations and Movements (DSCOM) – Defence Movements Team Leader, Royal Air Force
Didier Vernet, Head of A400M Product Marketing, Airbus Military
Rudolf Muller, Deputy Director and Chief, Emergency Services Branch, United Nations
Senior Representative, European Air Transport Command
Senior Representative, Plans and Policy Division, Spanish Air Force
Don't miss the exclusive opportunity to attend the site visit to Airbus Military Facility
Event sponsors: Airbus Defence and Space, JBTC, National Air Cargo, TLD Group and Viasat
For those interested there is currently an early bird discount of £400 until 17th July 2015

Event website: www.military-airlift.com
Contact Frederick Agboletey for more information: +44 (0) 20 7827 6070 / fagboletey@smi-online.co.uk
---
---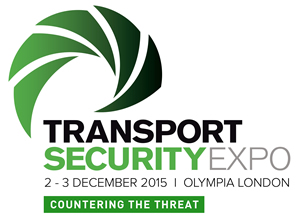 2 – 3 December, 2015. Olympia, London
Recent events making the headlines underpin just how vulnerable our transport systems are. Indeed, the head of MI5, Andrew Parker, highlighted 'transport systems' as a key target in his public speech on the 8th January 2015.
Now in its 13th edition, Transport Security Expo (TRS) has become the main global platform bringing Government, Industry & Academia together to counter the threat against our transportation networks. Welcoming over 4,500 international security professionals; 200+ leading brand name global exhibitors; 30 official Government hosted country delegations and 10 UK Stakeholder Agency Delegations, TRS provides a high-level environment for decision makers and influencers with significant purchasing power.
Keeping our transport systems safe and secure for passengers, cargo and high value goods in transit is an enormous challenge requiring major investment. TRS provides a high-level environment for exhibitors from across the security spectrum to access the decision makers and influencers, buyers and specifiers who have that purchasing power.
www.transec.com
---
---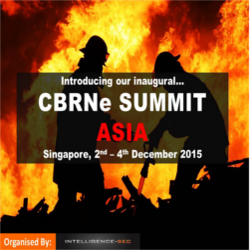 2 – 4 December, 2015. Singapore
CBRNe Summit Asia will bring together leading officials from regional Armed Forces, Hospitals, Intelligence Agencies, Civil Defence Agencies, Fire Departments, National Police Forces and leading CBRNe commercial companies.
With the threat of infectious diseases and CBRNe attacks becoming more prominent across the globe, we are pleased to announce that we will be hosting our inaugural CBRNe Summit Asia conference & exhibition in Singapore. This event will allow you to meet with leading CBRNe officials from civil and military agencies in one place.
To be part of our inaugural CBRNe Summit Asia either as a speaker, sponsor, exhibitor or delegate please do not hesitate to contact us at events@intelligence-sec.com or +44(0)1582 346 706.
---
---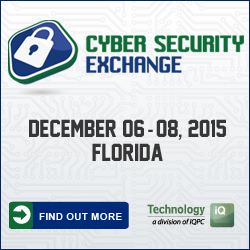 6 – 8 December, 2015. Florida, United States
The Cyber Security Exchange is the premier event for Chief Information Security Officers, Chief Information Officers, and other senior-level Cyber Security executives. This dynamic, invitation-only three-day event will provide Cyber Security executives with valuable insights to reach their full potential by exploring security leadership strategies, heightened data privacy concerns, the ever-changing advanced threat landscape, efficient identity access management and more! Security has extended beyond the traditional network as employees bring their own devices to work, cyber security executives must secure data on more endpoints. Beyond the board room, cyber security awareness needs to become a part of the corporate culture and includes vigilant vendor management.
The sessions and discussions will focus on the hottest cyber security topics, including:
Inventive and Productive Ways to Engage Employees on Cyber Security Awareness
Adapting End Point Security with the Evolving Internet of Things to Prevent Data Breaches
Securing Critical Infrastructure to Safeguard Society and Protect Corporate Assets
Balancing the Tug-of-War Between Organizational Efficiency and Evolving Congressional Cyber Security Legislation
Beyond the Breach-Addressing Heightened Privacy and Data Security Concerns to Minimize Impact
If you are a Senior-level Cyber Security executive, request your invitation today!
---
---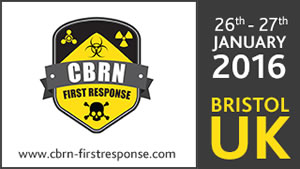 26 – 27 January 2016. Marriott, Bristol, UK
The consequences of Chemical, Biological, Radiological and Nuclear (CBRN) emergencies challenge all national response capabilities. Responsibility for an effective first response to mitigate the consequences to lives, infrastructure and the environment remains essential. Enhancing preparedness through a multi-agency and multi-national approach is critical.

CBRN First Response provides the international CBRN community with the unique opportunity to gain a clear understanding of future requirements and capabilities needed for a multi-agency approach to a CBRN emergency.

CBRN First Response will act as a platform for the international military and first responder community to analyse emerging markets, best practice and the latest technologies available.

Key Focus Areas
Hazard Detection, Identification and Monitoring
Command & Control
Personal Protection Equipment
Medical Support
Scene Management and Geographical Analysis
Filtration Decontamination and Disposal
Rescue & Recovery of Victims
---
---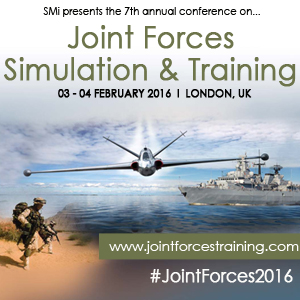 7th Annual Joint Forces Simulation & Training Conference
3 – 4 February 2016. London, UK
JFS&T 2016 will allow attendees to understand the various factors impacting the growth of the Military Simulation & Virtual Training market with the focus on technological developments in the field
Building on the success of the 2015 event, JFS&T 2016 will provide comprehensive training solutions through advanced strategies and technologies. As modelling and simulation technologies and methods help organizations train to high-consequence scenarios, exercise and verify readiness, this is an event you do not want to miss. Join us and be part of a major networking experience where you will hear presentations, cases studies and panel discussions from international military services from UK, Europe and USA, focusing on the latest developments and technological advances in the quest for a more unified military unit.

BENEFITS OF ATTENDING IN 2016:
Learn how militaries are ensuring they are mission ready across all disciplines as a single unit

Discover how to maximise the benefits of combined training exercises

Hear cutting edge presentations from key decision makers involved in training and simulation from across the globe

Discuss the key drivers impacting joint forces training

Gain in depth knowledge of the integrated training plans of key militaries from around the world

Network with your peers and build lasting relationships
KEY SPEAKERS 2016 INCLUDE:
Andrew Gray, Helicopter Programme Manager, European Defence Agency

Lieutenant General Mark O. Schissler, Deputy Chairman of the Military Committee, U.S. Air Force, NATO Military Committee, Brussels

Major General Reinhard Wolski, Commander, Joint Warfare Centre, German Army, NATO

Major General Janusz Adamczak, Chief of Staff NATO, Joint Force Command Brunssum

Brigadier General Recep Unal, Commander Air Training, Turkish Air Force (T U A F)

Captain Bjorn Persson, Head of Education Programmes, Air Combat Training School, Swedish Armed Forces

Captain Jerry Pett, DACOS Future Training and Training Acquisition, Flag Officer Sea Training, Royal Navy

Captain Navy (ret.) Piotr Gawliczek, Associate Professor, National Defence Faculty, National Defence University, Warsaw

Colonel Jaroslav Kozubek, Head of Department, Department of Tactics/ K-110, Faculty of Military Leadership, University of Defence, Brno, Czech Republic

Lieutenant Colonel John M. Ferrell, Deputy Director, NATO Modelling & Simulation Centre of Excellence, Italy

Dr Erdal Cayirci, Chief CAX Branch, Simulation, Modeling & C4, NATO JWC & University of Stavanger, Norway

Ryan Melville, Combat Medical Technician (UK), Royal Army Medical Corps (RAMC), NATO Special Operations Headquarters

Andy Fawkes, Director, Thinke Company Ltd

Dr Randall Hill, Executive Director, USC Institute for Creative Technologies

Lieutenant Colonel Maciej Komsta, Commanding Officer, Polish Air Force Academy, Tactical Air Control Party Training Center, Polish Air Force

Professor Walt Wildemann, Director, College of Distance Education, US Naval War College
Do not miss the interactive pre-conference workshop entitled 'Modern Techniques and Technologies for the Enhancement of Training both Regulars and Reserves' which will be led by Andrew Joly, Director Of Strategic Design and Roy Evans, Defence Learning Consultant from Learning Technologies Group plc.
For more information and to register, please contact James Hitchen on +44 (0) 207 827 6054 or email iluft@smi-online.co.uk
---
---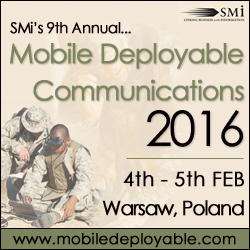 Mobile Deployable Communications
4 – 5 February 2016. Warsaw, Poland
The 9th annual Mobile Deployable Communications conference will take place in the new location of Warsaw, Poland and will provide further updates on national military capabilities and requirements from around Europe, including the eastern European nations. The event will have the support of the Polish Armed Forces who will be in attendance at the event as well as providing a host nation address and keynote address.
Key Speakers Include:
Brigadier General (Ret) Adam Sowa, Former Deputy Chief Executive at European Defence Agency and Former Director of Armaments Policy Department, Ministry of Defence Poland

Brigadier General Jozef Nasiadka, Head of the Command and Control Directorate (J6), General Staff of the Polish Armed Forces

Colonel Gregorsz Szmit, Chief of IT Branch, Command and Control Directorate (J6), General Staff of the Polish Armed Forces

Brigadier General Sandro Sampaoli, Deputy Commander, NATO CIS Group

Colonel Jimmy L. Hall Jr, Commander, 5th Signal Command, United States Army Europe

Colonel Juergen Schick, Concepts & Development Division, CIS Command Bundeswehr

Colonel Michel Pardoux, Head of Telecommunications Technical Branch, DGA France

Colonel Jan van de Pol, Head of KIXS, Joint IT Command, Netherlands MoD

Colonel Susanne Bach Bager, Commander (DNK) Signal Regiment, Danish Defence Command

Colonel Tibor Gaspor, Chief of Signal Branch & Deputy Chief of CIS & Information Security Directorate, Defence Staff of The Hungarian Defence Forces

Colonel Horst Treiblmaier, Chief of Communication, Ministry of Defence Austria

Lieutenant Colonel Tom Christiansen, Head of CIS Group, Norwegian Armed Forces

Lieutenant Colonel Jari Rantapelkonen, National Defence University, Finnish Defence Forces
HOW TO REGISTER
Register by 30th October to receive £400 discount
Register by 30th November to receive £200 discount

Register online at: www.mobiledeployable.com/HSRC or contact: +44 (0) 20 7827 6000 / events@smi-online.co.uk
---
---

1 – 3 March, 2016. Islamabad, Pakistan
Safe Secure Pakistan 2016 is the only premium b2b exhibition of Pakistan which provides an excellent opportunity for international safety & security equipment manufacturers to reap the benefits from this potential market. Over the years, the event has reinforced its position as a one stop solution for the regional Safety & Security industry with optimum networking. SAFE SECURE PAKISTAN 2016 will focus to attract key industry stakeholders from all across the world to showcase latest technology, innovations and advancement of internal security, fire fighting, policing, emergency & rescue, transport safety.
Over the period of 11 years, the exhibition has successfully introduced numerous security equipments and services in Pakistan from all over the world. The show provides an excellent platform for public and private sector to experience and adapt latest safety and security technology and solutions. The exhibition is attended by over 6500 business professionals from across Pakistan.
---
---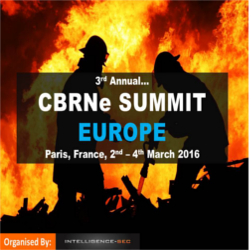 2 – 4 March, 2016. Paris, France
Our 3rd annual CBRNe Summit will focus on many key areas in the CBRNe industry. With a key focus on the following topics: CBRNe Forensics, Medical Intelligence, CBRNe Capabilities of Civil and Military agencies, Civil-Military Cooperation, Threat of Explosives and First Responder techniques.
CBRNe Summit 2016 will allow you to meet with senior officials from the CBRNe industry with 150+ participants from across 20+ countries in one place over a 3 day event.
To be part of our 3rd annual CBRNe Summit either as a speaker, sponsor, exhibitor or delegate please email us at events@intelligence-sec.com or call us on +44(0)1582 346706.
---
---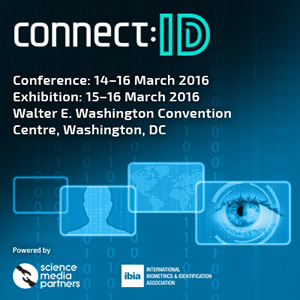 Connect:ID 2016 – An Exploration of Physical & Digital Identity in the 21st Century
14 – 16 March, 2016. WEWCC, Washington, DC
connect:ID is a visionary event, powered by Science Media Partners and the International Biometrics & Identification Association (IBIA), that focuses on all aspects of human identity and the opportunities for its management in the physical and digital worlds.
In an era where identity is increasingly mobile, global and transactional, this international conference and associated expo will explore the development and fusion of multiple advanced identity technologies – including secure credentials, biometrics, and digital identity systems.
Government, commercial and consumer markets are in search of answers to the growing challenges associated with managing and securing human identity. connect:ID will explore these real world requirements in an engaging, thought-provoking and holistic environment that brings together all the stakeholders under one roof.
---
---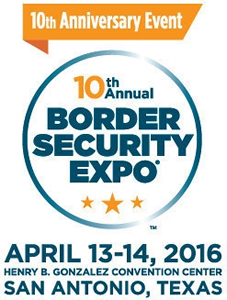 13 – 14 April, 2016. Henry B. Gonzalez Convention Center. San Antonio, TX, USA
Now in its 10th year, Border Security Expo is the only major conference and expo fully addressing border security and has become the go-to destination for federal, state and local government leaders and law enforcement personnel. Taking advantage of the confluence of federal and state events over the past year on the southwest border, including the newly formed Joint Task Force -West, Border Security Expo 2016 will take place in San Antonio, Texas (April 13th -14th, at the Henry Gonzalez Convention Center).

Why Attend?
Find out what's new in border security
Learn from global leaders at the acclaimed two-day conference
Network with peers and colleagues from the US and abroad
See, test and compare the latest equipment, technology and services
Visit the largest exhibition of its kind anywhere in the world from 150+ exhibiting companies
Attend awards ceremonies, memorial services, and networking receptions.
2015 Conference Highlights Included:
Interagency and Cross-Agency Collaboration: DHS State Directors/State/Local Law Enforcement
Port of Entry Technologies
Optimizing Interagency Operations and Intelligence
Keynotes from:
Mark S. Borkowski, Assistant Commissioner and Chief Acquisition Executive, Office of Technology Innovation & Acquisition, U.S. Customs and Border Protection
Elizabeth A. Michelsen, Executive Director, Field Support, Office of Information Technology, U.S. Custom and Border Protection
Daniel Ragsdale, Deputy Director, U.S. Immigration and Customs Enforcement
Vice Admiral Charles W. Ray, Commander, Pacific Area, Commander, Defense Force West , U.S. Coast Guard
Ronald D. Vitiello, Deputy Chief Border Patrol, U.S. Customs and Border Protection
To stay up to date with the 2016 conference schedule as it is announced, visit http://www.bordersecurityexpo.com/con-expo-info.php

Event details:
For more information and to register visit: http://www.bordersecurityexpo.com/
For Exhibits & Sponsorship information contact: John.Moriarty@ClarionEvents.com
---
---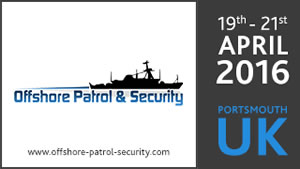 19 – 21 April 2016, Marriott, Portsmouth, UK
Over recent years there has been a consistent evolution of threats being faced by navies and coast guards globally. The volume and variety of missions, whether nationally or internationally focused, has placed an increased emphasis on having a greater number of multi-mission capable platforms with affordable technological advancements.

Offshore Patrol Security provides the naval and coast guard community with the unique opportunity to gain a clear understanding of future requirements and capabilities for multirole platforms.

Offshore Patrol Security will act as the international hub for the naval community and provide an in-depth analysis of emerging markets, future requirements and industry capabilities.

Key Focus Areas
Destroyers, Frigates and OPVs
ISTAR and Combat Information Systems
Coastal Surveillance and Reconnaissance
Freedom of Manoeuvre (MCM and ASW)
System Automation and Lean Manning
Weapon Systems and Survivability
Unmanned Systems
---
---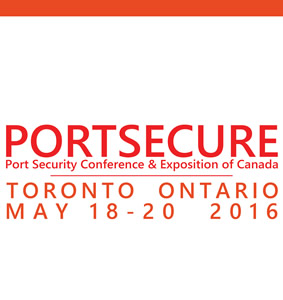 Port Security Conference & Expo (PORTSECURE)
18 – 20 May, 2016. Toronto, Ontario
The Port Security Conference & Expo (PORTSECURE), provides seaport security officials with current information in the key areas of technology, human resources, regulations, and best practices for maximizing the effectiveness of security operations.
The conference is a forum for professional development, technical education and practical discussion of how to effectively implement security and prepare resilient communities, ready to respond to and recover from unplanned events.
The Port Security Conference& Expo (PORTSECURE) will take place on May 18-20, 2016, in Toronto,
Ontario.
---
---